Cars, Convenience, DIY, Popular, Tools
Wrench Tools Set
1,860 Orders
In Stock
(Ships Out Within 24 Hours)
It's a 48 in 1 multifunctional wrench
Works with multisized nuts
Light and easy to carry. Convenient to bring along anywhere
Made of stainless steel. Sure to last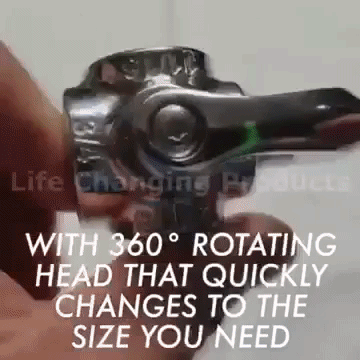 $49.99
Free Shipping Worldwide
Lifetime Warranty
A Powerful Versatile Tool
The Wrench Tools Set is a very innovative and a must have in everyone's home. Gone are the days when all those tools are scattered on the floor that makes you really confused on what to use next. And because they are scattered around, it's not impossible that they get lost or misplaced. Well, that ain't gonna happen with the Wrench Tools Set that actually has 48 tools in one! A truly outstanding piece of a multifunctional tool.
Bring It Anywhere, Anytime
Because this innovative multifunctional tool is 48 in 1, you can just keep it in your pocket if you have to go and fix something somewhere out of your home. It is very handy. And with this one tool, you are literally carrying with you your toolbox!
A piece of multifunctional tool that all handyman will like to have. With this amazing little tool, it will make your life easier. It's made of stainless steel to last. And it works with multi-sized nuts! But what is really amazing is despite the usefulness of this product to everybody's household, it is surprisingly very affordable. You will never regret having the Wrench Tools Set in your home. This is also an ideal gift for your handyman friends, your Dad or your husband.  They will surely love this super tool.
| | |
| --- | --- |
| Weight | 0.46 kg |
| Dimensions | 32 × 20 × 32 cm |
| Material | Stainless Steel |
| Features | Multifunctional |
| Brand Name | alloet |
| Type | Torque Wrench |
| Model Number | Tiger Wrench |
| Size | 25x5x4cm/9.84x 1.97×1.57 in |
| Packing | PE bag packing |