DIY, Featured Products, Tools
Wood Planer Spokeshave Woodworking Tool
In Stock
(Ships Out Within 24 Hours)
Portable, easy and comfortable to use
With corrosion-resistant epoxy coating and palm-size handle
Suitable for DIY woodworking trimming and cutting
Material: Steel and Copper Plating
Size: 215 x 12mm; Cutting Edge: 44mm
Package Included:

1 x Wood Planer Spokeshave Woodworking Tool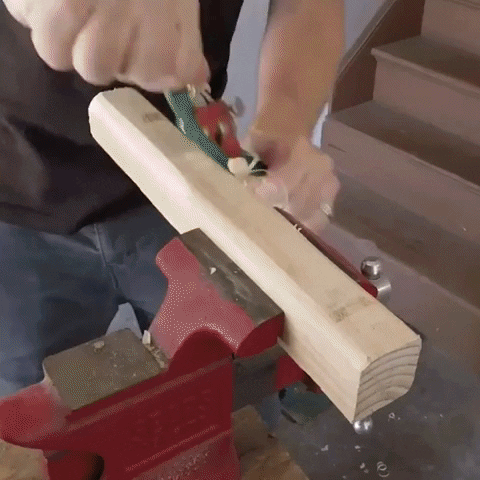 $74.43
& Free Shipping Worldwide
Wood Planer Spokeshave Woodworking Tool
If you are searching for woodworking tools, then get this wood planer for yourself. When it comes to your work, you need the right tools so you will be able to work smoothly. If you don't get the proper tools for your job, then you won't be able to finish it on time. When you use this tool, your work will become easier. This woodworking tool is ideal to use for beginners.
Moreover, this spokeshave is also perfect to use for shaping the chair legs and seats. Well, you can use this tool for developing curved templates. Purchase this woodworking tool and check out its many uses for other kinds of curved work. It is a tool that is suitable for your hand. This wood planer helps you mow down your job comfortably and in a stable way.
Perfect For Any Woodworker
Discover this wood planer that is so easy to use. Above all, it is the ideal woodworking tool that will help you do your job effectively and smoothly. You will be impressed to know that its blade is smooth and sharp to ensure that it will not get stuck when working. This spokeshave tool is undoubtedly perfect for any woodworker. It can easily shave wood surfaces so you can achieve an excellent even finish. Get this for yourself if you want a tool for your carpentry works.
Portable and Comfortable To Use
This wood planer is compact and easy to use. Since it is portable, you will be able to bring it anywhere you go for your work. Plus, you will be glad to know that its edge doesn't easily collapse. Get this woodworking tool that is suitable for DIY woodworking trimming and cutting. This spokeshave tool comes with corrosion-resistant epoxy coating and palm-size handle.