Clothes, Convenience, Featured Products, House and Home, Outdoors and Camping, Popular, Reusable
Vacuum Bags For Clothes Storage Bag (4pcs)
7,568 Orders
In Stock
(Ships Out Within 24 Hours)
This storage bag can compress your clothes by sucking out the air on it
It allows you to save some space inside your closet
You can keep your clothes well-organized and clean with the help of this storage bag
Material: PA, PE
Package Includes:

4 pieces x Vacuum Bags For Clothes Storage Bag
*The product design may look slightly different from the pictures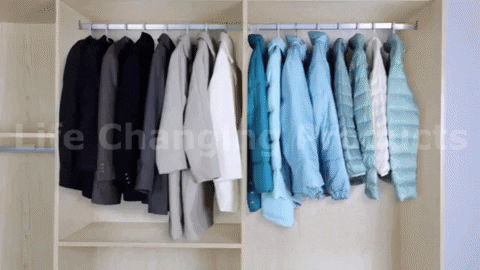 $69.99
Free Shipping Worldwide
Lifetime Warranty
Vacuum Bags For Clothes Storage Bag (4pcs)
Vacuum Bags for clothes are convenient storage bags. It can keep your clothes clean and well-organized inside the wardrobe. At the same time, you can save some space in your closet. With this storage bag, you will never have to worry about dirt and dust getting into your garment. This bag will compress your clothes. Likewise, a lot of people has been using this storage bag for keeping seasonal clothes. It can suck out the air on your garment to reduce its size as you store it inside your closet. In this manner, you can add more clothes and keep them clean.  At the same time, it can fully protect your clothes against dirt and your garment can remain wrinkle-free as you keep it.
Convenient Storage Bag
This is a convenient storage bag because you can use it every time you have to store any type of clothes. This vacuum bag will allow you to transport your garment from one place to another. For example, you are attending a formal event and you want to bring your formal clothes inside your car. This can serve as a practical container that can keep your clothes free from stains. Other than that, this storage bag has a double zipper and it is waterproof. You will not worry about accidentally spilling water on your garment if you put them inside this container because the clothes will not get wet.
Easy To Use
It has a utility clip that allows you to seal the storage bag easily. You will also see a turbo valve that can exhaust the air fast. While its cap ensures that the storage bag is airtightly sealed. Furthermore, this storage bag is an ideal storage bag for people who always carry their business attire with them.