Fun Stuff, Gadgets, Games
Plasma Ball Night Light Static Lamp
613 Orders
In Stock
(Ships Out Within 24 Hours)
A perfect piece of decor for homes, parties, cafe, bars & restaurants etc.
The combination of Neon gases which help create Plasma and Neon have been combined to bring you visual beauty.
Enjoy the amazement when the electricity follows your finger tips across the 3-inch glass ball.
Small enough to not take up too much desktop space. Perfect, calming distraction.
This inspiring light show will keep your kids amused for hours.
USB Charged.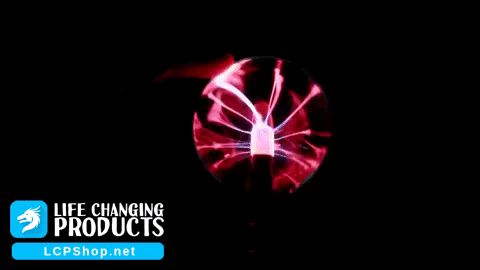 $46.99
Free Shipping Worldwide
Lifetime Warranty
Plasma Ball Night Light Static Lamp
This Plasma Ball Night Light Static Lamp will entertain your kids and even you for long hours. Get ready to be amazed and feel fascinated as you touch your fingers around the glass and watch the light follows your fingers' movements. A very entertaining decoration you can display in your room or office table.
How it Works
The magic happens because of the different mixtures of noble gases inside the ball lamp and with the center containing a high-voltage electrode. As soon as you place your finger on the glass, the energy will be attracted to flow because our body can easily conduct polarized energy.
Visually Entertaining
This lamp is a perfect night light to enhance the curiosity of your kids. It looks like little flashes of lightning inside the globe. Your kids will surely not get tired of touching this globe for hours. Great night lamp in your kid's bedside table. This will really amaze them as if they are making magic tricks. The light is just enough for a night light and can also be charged using a USB cable.
You can also make this as an instant decoration to your office, school, etc. It is a great gift idea which everyone will surely love. Has a soothing and calming effect on your mind and body which helps you relax while you are placing your fingertips around.