Convenience, Featured Products, Gadgets, Outdoors and Camping, Sports Accessories
USB Mini Air Conditioner Device
1,518 Orders
In Stock
(Ships Out Within 24 Hours)
Feel cool and fresh air anytime and anywhere
Great for outdoors like camping, fishing, hiking, etc
Wearable. Clip in your bag or in your pants
Portable and lightweight
Dimensions: 8*8cm
Battery capacity: 1200mAh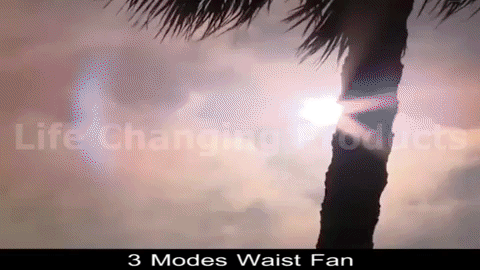 $53.46
& Free Shipping Worldwide
USB Mini Air Conditioner
Feel cool air anywhere you are with the USB Mini Air Conditioner. It is very handy and you can bring it to any of your outdoor activities. Feel relaxed even under the heat of the sun with this device on hand. It releases strong wind without causing loud noises.
Compact and Portable
There are already many kinds of Mini Airconditioner Device, but this one is the least bulky you can ever find! It does not have any handle but you can clip it in your bags or even in your pants! You don't have to hold it to bring with you. You can simply put it on the outside of your bag so you can reach it easier when needed. Its shape is specially designed to fit comfortably in your hand while using. Its curved design follows your palm when gripping it.
This is one of the must-haves when travelling or going on outdoor trips. You can bring this with you when you go camping, hiking, fishing, hunting, etc. Feel comfortable and experience cool air anywhere you are. This will provide you time for a cool relaxation. A great backup tool too in cases of a power blackout.
Powerful and Energy-saving Device
You can enjoy using this device for long hours as it has a 1200mAh built-in lithium battery. It will only take 3-4hours of charging for a whole day use! It has 3 different levels of speed and makes no noise.
| | |
| --- | --- |
| Weight | 0.23 kg |
| Dimensions | 8 × 8 × 15 cm |