Convenience, Home Improvement, House and Home, Popular
Super Magic Door Mat
1,844 Orders
In Stock
(Ships Out Within 24 Hours)
Ultra-absorbent door mat
Fibers soak up dirt, dust, and moisture in a jiffy
Avoid dirty footprints on the carpet!

PVC

 non-slip backing
Easy to clean mat
Durable and long-lasting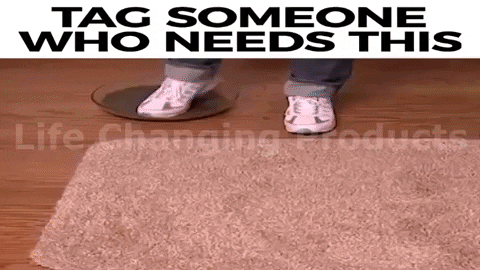 $69.90
Free Shipping Worldwide
Lifetime Warranty
Magic Door Mat
Use the Magic Door Mat anywhere. The Magic Mat is great for use in the home, office, RV and more. Designed to allow feet, shoes, boots and more to leave the dirt, dust, moisture and more behind as they step on it. The Magic Door Mat is a great way to keep carpeting, tiles and laminated flooring clean.
No More Slips and Falls
The Magic Mat is also a great way to prevent slips and falls. Rainy, wet conditions pose a hazard, especially with tiled and laminated flooring. The Magic Mat quickly absorbs the moisture, keeping the soles of your shoes and flooring dry. The latex backing retains the moisture in the fibers of the mat. The mat is also easy to clean. Simply wash it by hand or pop it into the washing machine. Dirt and dust can be swept away and dusted out between washing intervals.