DIY, Kitchen
Stuffed Meatball Maker Manual Meatball Machine
401 Orders
In Stock
(Ships Out Within 24 Hours)
Makes perfectly sized stuffed and original meatballs.

Simultaneously makeup to 4 large stuffed or original meatballs in a few simple steps.

No mess and time-saving.

BPA FREE. Made of eco-friendly plastic material.

Easy to clean, Dishwasher friendly.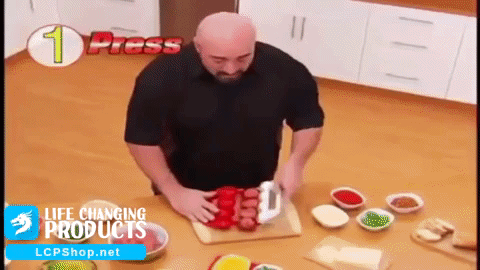 $36.99
Free Shipping Worldwide
Lifetime Warranty
Stuffed Meatball Maker Manual Meatball Machine
Make stuffed or original meatballs fast and easy using the Meatball Maker Manual Meatball Machine. This meatball maker will make you perfect uniform sizes of meatballs every time. You can make 4 meatballs at a time which makes food preparation time faster than ever. Make more appetizing meatball dishes with this machine!
High-quality and Durable
The manual machine of making meatballs made of a durable plastic material, safe, and non-toxic. Can be used for a long time as it will not rust and stays in its form even after repeated use. This has convenient handles for making meatballs easily all at the same time. It has 3 divisions so you can also choose to make stuffed meatballs and put cheese or veggies inside them if you want.
Time-Saving
You can create perfect meatballs anytime, this is a fun cooking activity you can do too with your kids. You can let them participate in putting the stuff or let them press the handles to finish making the meatballs. Having uniform sizes of meatballs makes it pleasing to the eyes and look more delicious to eat. It is more presentable and more appetizing.
Meatballs are perfect finger foods for a picnic or for your kid's snacks. A great addition to your kitchen tool which will save you time from making quick snacks and dinner for your family and friends.