For Her, For Him, Fun Stuff, Games, Popular
Cube Fidget Toys Anti Stress Device
483 Orders
In Stock
(Ships Out Within 24 Hours)
Aids in relieving disorders such as stress and anxiety in both children and adults

Maintain focus when you need it most

For people with fidgety fingers.

Lightweight and easy to carry, you can play with it anytime as you like
Suitable for kids over 3 years old
Color: Random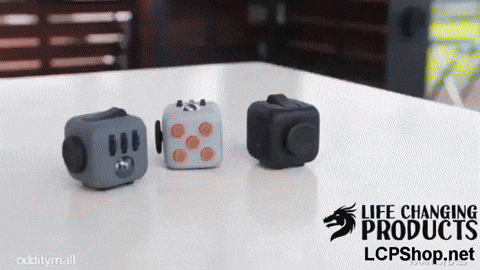 $36.98
Free Shipping Worldwide
Lifetime Warranty
Cube Fidget Toys Anti Stress Device
Always stressed and gets out of focused every day? Then you might be needing Cube Fidget Toys. You can use this anywhere you go, if you are at work, in class or just at home. This toy helps you focus, every side has a different fidgeting style to kill time or boredom.
Small and Compact
This device is very small and lightweight you can bring it anywhere. You can put in your pocket so you can easily have it if you need it. It does not make any noise so even you are having class or in the middle of a meeting, it is safe to use.
The cube has 6 sides which also has a different style of fidgeting. You can click, glide, slide, roll, roll etc. It has many choices and ways to feel relaxed and relieve stress. You can give this as a gift to adult and children. It is a toy with helpful benefits.
For Relaxation and Fighting Stress
This device can be used for managing anxiety and relieve stress. Clicking, sliding, rolling, and more relaxes your mind and helps you think better. If ever you are just bored or need some tie to think, this tool can help you. It is also useful when you feel nervous and you need something to keep you busy you want to turn your attention to something else.
| | |
| --- | --- |
| Single / Pair | Single, Pair |