Cars, Convenience, Fun Stuff, Home Improvement, House and Home, Pets, Popular, Reusable
Sticky Roller Washable Lint Remover
612 Orders
In Stock
(Ships Out Within 24 Hours)
Safe for all fabrics

Use on couches, comforters, carpeting, or car seats

Picks up hair, pet's fur, dust, crumbs, etc

Also washable and stays 100% sticky as before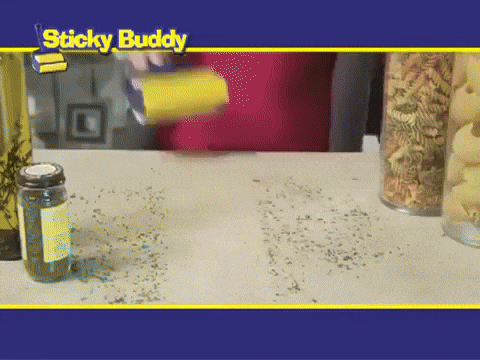 $45.00
Free Shipping Worldwide
Lifetime Warranty
Sticky Roller Washable Lint Remover
Sticky roller with built-in rubber fingers reaches deep into carpets to pull dirt and pet hair to the surface where the sticky roller can finish the job!. Smart adhesive designed to be gentle for delicate fabrics but efficient enough for heavy jobs like carpets and your car. Great for lint, pet hair, crumbs, cat litter, cobwebs and much, much more/ And it's reusable, just wash it and use over and over again to save you money.
Features
Use on clothing, carpets, couches, comforters and more. Easily removes lint, crumbs, hair, and dirt.
Built-in fingers which can be rinsed to be reused again. Rubber fingers to reach deeply into carpets. Reuse as long as you want, this product will be worth the money!
Safe to use on all types of clothes and fabrics. Cleans in seconds! Save time and effort with the use of this product than wasting time trying to clean the crumbs by swiping!
Includes a smaller type of sticky buddy roller you can carry with you anywhere. Perfect for when traveling so you have your emergency cleaner with you on-the-go.
How to Use
Just stick it to where the dirt is. May it be your pet's hair, crumbs, dust, etc.

Roll on the surface until dirt is gone

Clean with water (some soap will help)

Use again!