Convenience, Kitchen, Reuseable
Stainless Steel Soap Metal Bar
In Stock
(Ships Out Within 24 Hours)
Innovative soap for removing pungent odors and debris.

Reusable and dishwasher safe.

Negatively-charged stainless steel soap combines with positive charge of cool water to neutralize germs and odors. 

Soap lasts for years; no soap scum; no hazardous ingredients added to water.

Great for sensitive skin.
No odor, no hassle.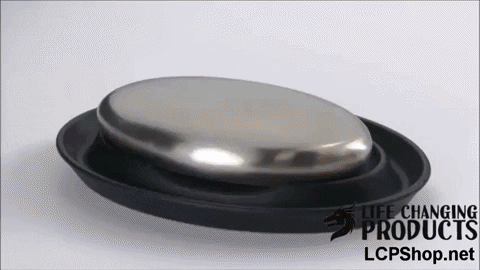 $25.90
& Free Shipping Worldwide
Stainless Steel Soap Metal Bar
There's nothing more irritating than the smell of garlic or onion in your hands. So to get rid of the bad smells lingering on your skin, rub it using this Stainless Steel Soap Metal Bar. Sounds weird? See and try for yourself! Works just like an ordinary soap but at the same time removes all the bad smells away! Perfect for everyone who loves to cook but is having a hard time getting rid of the foul odors stay in hands.
Practical and Can Save You Money
No more wasted soap trying to remove the stubborn smell and pungent odors on hands. Use this metal soap for as long as you want! This soap will provide you with effective cleaning for years. Saves you more money!
How to Use
Use just like any other soap! Run under water while you rub your hands all over it. Use until the pungent odors are gone. The smell of fish, onion, and garlic are the ones which really stays in our hands. Even if you already use soap many times, the smell is still there. This stainless soap is the only answer to the problem. Remove all the smells quickly.
This metal soap is also ideal for use for people who works with chemicals and car fixing. It is also hard to remove the smell of oil and grease. Use this and it will all go away.
Made of high-quality stainless steel material which is very safe for everyone's use. Very hand and harmless to skin.