Fun Stuff, Games, Popular
Fidget Spinner Toy Anti-Stress Gadget
553 Orders
In Stock
(Ships Out Within 24 Hours)
1-3 Minute Average Spins.

Great Toy For Fidgeters. Flick And Spin For Hours With Just One Or Both Hands.

Great For Anxiety, Focusing, ADHD, Autism, Quitting Bad Habits, Staying Awake.

Durable Black ABS Plastic Frame with Rounded Edges + 2 Caps.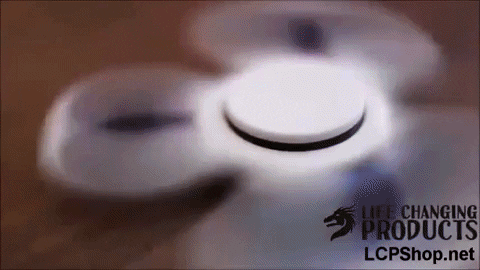 $37.55
Free Shipping Worldwide
Lifetime Warranty
Fidget Spinner Toy Anti-Stress Gadget
You might be needing a Fidget Spinner Toy if you are always stressed about work or school. Fidgeting helps you think more and focus more because it aids in releasing tension out of your body. This might only look like a toy but it really has actual health benefits for everyone.
Helps You Stay Focused and Relieve Stress and Anxiety
Manage your anxiety and relieve stress while fidgeting on this toy. Spin in as long as you want and soon you will feel more relaxed. Keeping your fingers busy will remove all the anxiety and stress while also watching hot this spinner spins. You will notice that you can do the work and tasks you have after using this toy. This will help you turn your attention into something else helping you clear your mind and lessen all the tension you are feeling. This is also helpful when you are feeling nervous and does not know what to do. You can easily think and decide while spinning this around your fingers.
Compact Design
You can put in your pocket so you can easily have it if you need it. This device is very small and lightweight you can bring it anywhere. It does not make any noise so even you are having class or in the middle of a meeting, it is safe to use. This toy is available in different colors.
| | |
| --- | --- |
| Color | Black, White, Red, Blue, Yellow |