Convenience, Fun Stuff, Kitchen, Reusable
Soda Can Lids Bottle Caps 6pcs
326 Orders
In Stock
(Ships Out Within 24 Hours)
Turn any can into a bottle
Snaps onto the can and you have a sealable bottle
Keeps drinks fizzy for longer
Reduces wastage and spills
Reusable
Comes with a handy can opener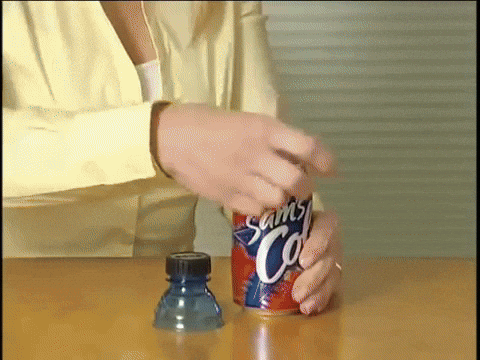 $35.00
Free Shipping Worldwide
Lifetime Warranty
Soda Can Lids Bottle Caps
Keep your soda sealed and spill-free using Soda Can Lids. Some people can't drink the whole can in a short period of time. So to avoid drinking a flat soda, use this soda can cap to keep it fresh. You can keep them in the fridge if you weren't able to drink everything.
No Spills
This soda can lid will secure your drink from spilling over. Now you can enjoy your drink and cover it up. Perfect when you are outside for a picnic or when traveling or driving. No more spilled sodas or beers. Ideal for anyone who is not comfortable drinking directly to the can.
Easy to Use
You just put it on top of the can and it's good to go! The cap is screw-type so it is very handy and easy to drink to. It's like transforming your can into a drinking bottle! The perfect way to enjoy your drinks, sodas or beers fizzy for a longer time.
Reusable
Made of high-quality plastic material which is non-toxic and very safe for you to use. It won't hold the smell of your drink after using it. Very easy to wash so you can use it again. Perfect for parties and family use. Available in different colors you won't mix up your cans with others!