Consumer Electronics, Fun Stuff, Gadgets, Home Improvement, House and Home, Outdoors and Camping, Popular
Snowfall LED Lights Shower Rain (Set of 8)
In Stock
(Ships Out Within 24 Hours)
High quality for durable and long-lasting use
Lightweight for portable hanging
Energy-saving with high heat dissipation rate
Meteor shower design with waterproof function
For indoor and outdoor use
Energy-saving lights

Lighting Distance: 

26-30 meters

Service life: 100,000 hours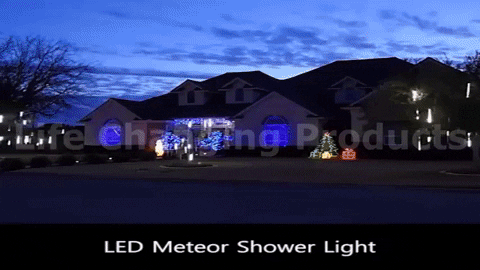 $32.36 – $39.36
& Free Shipping Worldwide
Snowfall LED Lights Shower Rain
Decorate your home or garden and make the area look like it is snowing or having a meteor shower! The Snowfall LED Lights Shower Rain will give any place an incredible effect of lights making a downward movement which looks like snow or rainfall. Perfect as a decoration and lights effect for any occasion!
For Indoor or Outdoor Use
Indoor – There are so many great places indoors where you can install these amazing lights. You can install it in the living room or in your own room! These lights can be put in the walls or be suspended in the ceiling to make an amazing light effects. Bring the snow inside your home with these light. Create a warm and relaxing ambiance which you can appreciate more when it is night time. You can also use this as an instant Christmas decor.
Outdoor – The perfect outdoor spot for these lights is in your garden. You can hand it under the trees and make it look like there is snowfall under it. You can also put it in your fences to make a dramatic effect and walkway. Installing these lights makes an effortless decoration. It looks amazing as it is. They are also waterproof which is very safe even if installed outdoors.
Energy-saving Lights
Installed with LED lights which are very low energy consuming. You can turn these lights on throughout the night without worrying about paying a high electricity bill. It is available in 4 colors – blue, rainbow, white and warm light. Also available in different length from 20 cm-50 cm.
| | |
| --- | --- |
| Weight | 0.4 kg |
| Dimensions | 51 × 2 × 2 cm |
| Size | S – 20cm, M – 30cm, L – 50cm |