Cars, Convenience, DIY, For Him, Home Improvement, Tools
Snap and Grip Universal Wrench (Set of 2)
766 Orders
In Stock
(Ships Out Within 24 Hours)
A durable, Carbon Steel tool.
Non-slip grip with double end multifunctional use.
Compact size: 9-32MM.
Chrome plated, easy to clean.
One tool that offers you a variety of solutions.
Easy to use, one handed grip and no fuss.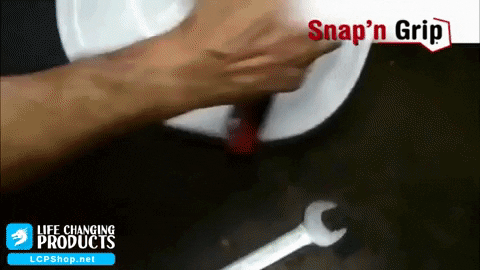 $56.99
Free Shipping Worldwide
Lifetime Warranty
Snap and Grip Universal Wrench
Now you will be only needing just 2 different wrenches for all the nuts and bolts sizes you need to adjust. This Snap and Grip Universal Wrench provides you your all-in-one wrench for all sizes. It self-adjusts to all kinds of nuts and bolts which makes fixing and repair fast and easy.
Makes Job Easier and Faster
As you know, traditional wrenches are the ones with the function of one wrench is to one bolt size only. So if ever you lose one wrench, you will not be able to fix something anymore. Plus, all the sizes of traditional wrenches is messy and takes up all the space in your toolkit. This makes your job more difficult and stressful. You will waste a lot of time looking for the right tool and it is frustrating.
But with the Universal Wrench, all you need is one tool for all sizes of nut and one tool again for bolts. Just two, for all the sizes! Very practical, convenient, and will make work get done in no time! You no longer have to search and dig your toolbox for the right size of the wrench. Because these 2 tools are everything you will need!
Durable Construction
Made of stainless material, these wrenches are durable and will be useful for a lifetime. It has a rubber-coated handle which makes gripping safe and comfortable. Just snap the hook on the nut or bolt of ay size, and it will grip on it to screw it tightly.