Convenience, Fun Stuff, Outdoors and Camping, Popular
Outdoor Beach Blanket Sand-Free Mat
In Stock
(Ships Out Within 24 Hours)
Sand, Dirt & Dust will disappear before your eyes

Perfect for the Beach and Picnics

Easily cleaned and dries instantly

UV Stabilized prevents fading

Size: 200X200 cm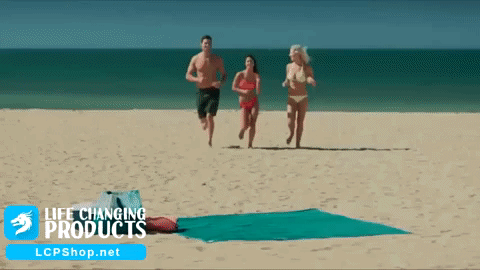 $68.95
& Free Shipping Worldwide
Outdoor Beach Blanket Sand-Free Mat
Enjoy time at the beach without getting all the sand in your body using the Outdoor Beach Blanket Sand-Free Mat. Designed to deflect the sand and dust. No worries about spills or splashes, simply wipe them away and watch them dry instantly. Easy to clean and dries quickly too.
Smart Design
Even if you pour sand on top of this blanket, you will see that the sand will be strained under it and will not stay on the surface. You will be able to tan without worrying about getting full of sand.  This can also be used as a cover for a picnic or just outside your garden. It is a comfortable feel against your skin and breathable while you are lying or sitting on it. Using this blanket will enable you to enjoy more at the beach without having to clean a blanket full of sand. This will guarantee a sand-free area for you to relax and lay around.
Compact Size
The size is big enough for the whole family sitting around. It is very easy to bring anywhere and does not take so much space when folded. Just lay it on top of the sand or the grass and it will do its job in giving you a safe and comfortable place to stay to sit and relax. Very to clean and dries fast too if wet.