Consumer Electronics, Convenience, Featured Products, House and Home, Outdoors and Camping, Popular
Portable Washing Machine Mini Foldable Washer
In Stock
(Ships Out Within 24 Hours)
Suitable for those who can't use large machines and for people who want to save time to avoid going to the laundry shop
Perfect for washing light clothes like ties, t-shirts, baby clothes, underwear, and many more
Energy-saving and environmental protection, saving water and electricity, it has a folding design, easy to carry, and excellent for travel and trips
Plug Type: US/ EU/ UK/ AU
Rated Capacity: 0.8kg; Rated Voltage: 220/50Hz; Rated Power: 40W; Expanded Height: 288 x 292mm; Folded Height: 94mm
Package Contents:

1 x Portable Washing Machine Mini Foldable Washer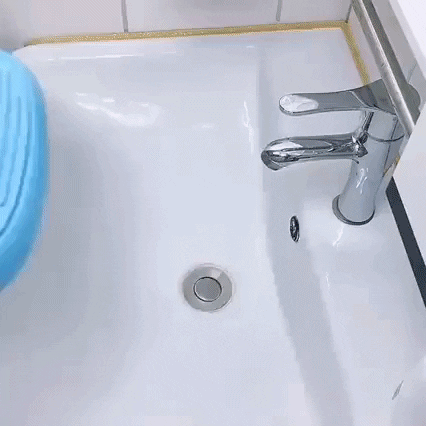 $399.00
& Free Shipping Worldwide
Portable Washing Machine Mini Foldable Washer
A portable washing machine is what you need if you can't have large machines at home due to limited space. We all know how necessary it is to take some time to do the laundry. Especially if you don't have a lot of clothes at home, you need to do your laundry often. No matter how busy you are with your work, you have to manage your time well. It will be much better if you are a multi-tasker. At home, you can do a lot of things at the same time – like cleaning your house and washing your clothes. When you know how to juggle your time, you can achieve greater things. In today's era, we should be open to new technologies and machines to help us live comfortably. So with that, you are going to love this portable washing machine that has a cute and lovely design. 
Helps You Save Water and Electricity
This portable washing machine is for those who want to save time and effort on washing their clothes manually. Hence, this washer is also great for someone who doesn't have time to go to the laundry shop. We should all be thankful for technologies that can help us do our chores without exerting too much effort. It's high time that you adapt to changes and take advantage of some machines. Gone are the days when you need to do manual washing of your clothes. When you have this machine, it's going to be helpful for you. Moreover, it is energy-saving and environmental protection because it helps you save water and electricity.
Foldable and Perfect For Washing Light Clothes
With its foldable design, it's easy for you to carry this portable washing machine for your travel and trips. Furthermore, this washer is perfect for washing light clothes.