DIY, Featured Products, For Him, Gardening, Outdoors and Camping
Portable Trimming Bow Saw
1,785 Orders
In Stock
(Ships Out Within 24 Hours)
You will get your money's worth from this multipurpose product because it is so portable, you can use it anywhere
Easy to use. Just unfold, snap into position and start sawing
It has a safety lock that stops the blade from being opened accidentally
Made from heavy-duty steel and plastic
Specifications:

The blade is made from top quality manganese steel with a length is 230 mm
The package length is 294 mm
The total length of this product is 520 mm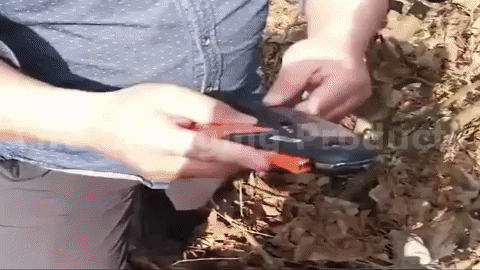 $55.98
Free Shipping Worldwide
Lifetime Warranty
Portable Trimming Bow Saw
You can take the Portable Trimming Bow Saw anywhere you think you need it. It may be for camping, backpacking, hunting, trail clearing or around the home. You can also use this for garden pruning and arborist. You will get your money's worth from this multipurpose product because the use of the Portable Trimming Bow Saw is not limited at home.
It has an automatic blade without any loose parts. There is no need to touch the blade while opening or closing. The bow saw has a sharp double edge sawtooth to make it more durable. It is so durable it can easily saw a trunk. This is very easy to use. Just unfold, snap into position and start sawing.  This product also has a safety lock that stops the blade from being opened accidentally. The lock also helps in closing the Portable Trimming Bow Saw. You can easily carry this product anywhere. Talk about convenience! This product has a specifically designed handle for optimum grip and comfort.
The Portable Trimming Bow Saw is made from heavy-duty steel and plastic. The blade is made from top quality manganese steel with a length is 230 mm. The total length of this product is 520 mm.
| | |
| --- | --- |
| Weight | 0.4 kg |
| Dimensions | 32 × 16 × 3 cm |