Convenience, DIY, Eco Friendly, Gardening, Home Improvement, House and Home, Popular
Portable Garden Irrigation System Set
10,035 Orders
In Stock
(Ships Out Within 24 Hours)
A perfect tool for your lawn
A convenient alternative to the traditional garden hose
Easy to assemble
Easy to use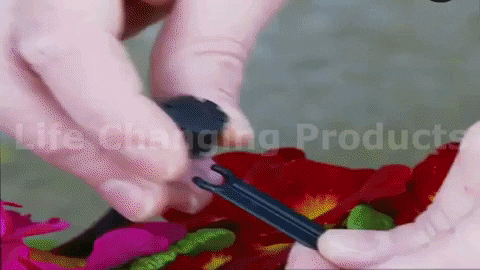 $42.88
Free Shipping Worldwide
Lifetime Warranty
Portable Garden Irrigation System Set
It's time to put your old garden hose to rest. The Portable Garden Irrigation System Set is the perfect tool for your lawn. This is a desirable product for every household simply because it makes it easy to water your lawn. It is necessary for large lawns. This is a very convenient instead of hauling your garden hose every time you have to water your garden. You really need to invest in this product if that's the case.
Save time and energy with the Portable Garden Irrigation System Set. You do not have to walk all over your yard carrying the hose along. You are also assured that each section of your yard gets the proper amount of water that it needs. Eventually, you will soon find that some parts of the lawn get too much or too little water if you hose the lawn the old-fashioned way. This product can be strategically placed so that the watering is more uniform. A better-looking lawn is nice in the eyes. For large gardens, investing in the Portable Garden Irrigation System Set just make sense. You will be sure that gardening will be a whole lot easier.
This Product Comes In A Compete Set
The Portable Garden Irrigation System Set is easy to install and assemble. The set consists of 1pc. connector, 2 pcs. 4/7mm tee, 2pcs. 4/7 hose plug, a 10m. 4/7mm hose, 1 pc. quick connector, 2pcs. 90 degrees 4/7mm hose connector and 12 pcs. grey spray nozzle with 4/7mm tee. The product is made from high-quality plastic. You are assured that this is durable. It will definitely last a long time. You sure will receive your money's worth.
The grey spray nozzle is very effective for use. It releases a pressure of 1.5kg-3kg. It also receives a traffic of 7.5-8.6 litres per hour. This also comes with a spray radius of 0.6-0.9m.
| | |
| --- | --- |
| Weight | 0.33 kg |
| Dimensions | 15 × 20 × 10 cm |