Cars, Convenience, Gardening, House and Home, Outdoors and Camping, Popular, Reuseable
11L Portable Collapsible Folding Water Bucket
In Stock
(Ships Out Within 24 Hours)
It is foldable for convenient storage
It is multifunctional. Can be used in so many ways
Suitable for car washing, watering the plants, a storage container etc
Made from a strong and durable material
A space saver bucket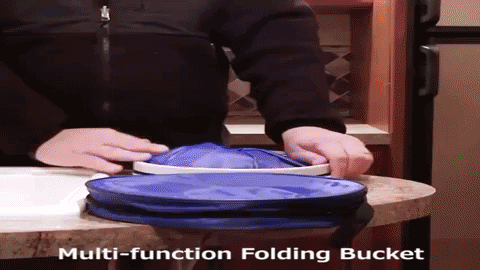 $54.54
& Free Shipping Worldwide
The Portable Collapsible Folding Water Bucket
The Portable Collapsible Folding Water Bucket is a practically useful thing. It's very versatile. It can be a water bucket, a storage container, a laundry basket and an endless other uses. The great thing about the Portable Collapsible Folding Water Bucket is you can easily fold it and store somewhere after using. Very practical to have one in your car for unexpected cases where it might be needed.
Multifunction
As mentioned, the Portable Collapsible Folding Water Bucket is multifunctional. You can use it for watering the plants in your garden. For carwashing purposes especially if you're traveling and can't find any carwash, this collapsible bucket will be of great use. It can also be a temporary storage for some stuff. This will also be nice to bring on your fishing activities.
Collapsible
The best part about this awesome water bucket is you can fold and store it after using. It does not require any space, unlike the traditional bucket. You can even keep it in your bag and bring it in any of your travels. It's no big deal. This is also a great idea to bring when you are camping or if you will have to do some very long interstate drive. It is always good to come prepared.
| | |
| --- | --- |
| Weight | 0.5 kg |
| Dimensions | 30 × 30 × 5 cm |