Baby Essentials, Convenience, Family & Child, Featured Products, Gift Ideas, House and Home
Portable Blade-Less Fan
In Stock
(Ships Out Within 24 Hours)
Look and feel cool and bring it wherever you go
It has a bladeless feature that makes it completely safe even for children
Portable and easy to use
Made from high-quality ABS
It measures 13.2*17.5*27cm and weighs 480 grams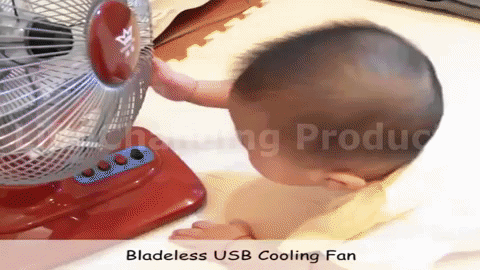 $60.00
& Free Shipping Worldwide
Portable Blade-Less Fan
Say no to blades with the Portable Blade-Less Fan. It has a sleek and cool design that can fit right in your bag. Its new technology can make you feel the effects of a traditional fan without the blades. The summer can be irritating because of the harsh heat brought about by the sun. This product can make you feel comfortable and at ease while it gives a cool breeze in your face.
The Portable Blade-Less Fan can be used both indoors and outdoors by adults and children alike. You can use it in the office on a hot summer day. Your children can bring it along in the daycare as well because it is completely safe to use. Bring it with you the next time you go out for a shopping with friends. This also perfect for traveling and camping. Your children can also use it after a sports game to cool off. The Portable Blade-Less Fan is ideal as a gift for friends and family because it is so functional yet looks so fashionable.
This product is completely safe to use. You do not have to worry about your children sticking out their fingers in the blades which can be very harmful. It is very typical for children to play with fans or whatever it is in their hand and put it straight into the fan. Your children will be completely safe and it will bring you peace of mind.
| | |
| --- | --- |
| Weight | 0.7 kg |
| Dimensions | 15 × 15 × 15 cm |