Convenience, Fun Stuff, Kitchen
Plastic Cake Cutter and Slicer Tool
228 Orders
In Stock
(Ships Out Within 24 Hours)
Works with all types of cakes and pastries

It cuts perfectly every time

No more mess and fuss, it offers you perfection and convenience.

Easy to use and easy to clean
Cuts the cake or pie and serves it perfectly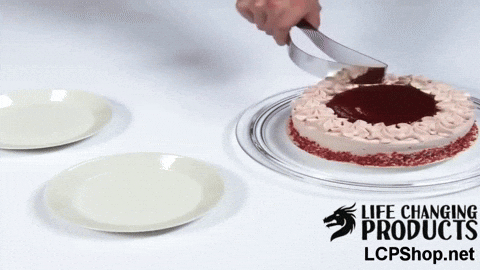 $25.90
Free Shipping Worldwide
Lifetime Warranty
Plastic Cake Cutter and Slicer Tool
You have the freedom to slice the cake which you can only consume using this Plastic Cake Cutter and Slicer Tool. Your cake will not be a mess after as you use this slicer unlike if you use a knife. This plastic slicer is very easy to use which slices your cake perfectly.
Easy to Use and to Store
Made of high-quality plastic material which can be used for a very long time. Easy to clean and to store. It can easily be stored inside your kitchen drawers or be hanged in your wall hooks.
You just slice what is needed. Unlike when using a knife, you tend to slice the whole cake and sometimes damage the cake.
Much easier to use than using a knife or a server. Seems hard at first but as you use it, you will get it perfectly.
Serves Cakes and Pies Presentably
No mess as it cuts clean and smooth. It easily serves the cake as you cut them. Simply slide the cutter in the cake then lift it up as it holds the cake in between the cutter.
Instant presentation for serving your favorite cake dessert. Perfect to use for any kind of cake and pies. The whole cake will not be ruined at all and will still look presentable.