Convenience, Eco Friendly, Reusable
Plastic Bottle Rope Cutter
632 Orders
In Stock
(Ships Out Within 24 Hours)
Recycle and reduce the waste.
Protect the environment.
Reuse and save money.
Be Creative and save money,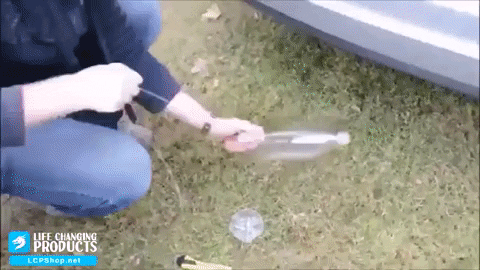 $49.99
Free Shipping Worldwide
Lifetime Warranty
Make plastic bottles more manageable for easy recycling. No more bulky recycle corners. The improper disposal of plastic bottles is one of the leading causes of pollution. Reduce them to a space-saving form by cutting them down to long strips by using the Plastic Bottle Cutter. Simply rotate a plastic bottle against the sharp part of the cutter. The strips can easily be placed in a plastic bag or box for easy storage. The long strips will, in turn, be easier to break down for recycling.  You can also be creative. Create an all purpose rope for outdoors and camping, weave the strips to create a sun canopy, and so much more.