Convenience, Featured Products, Outdoors and Camping, Popular
Picnic Chairs Foldable With Bag
7,053 Orders
In Stock (Ships Out Within 24 Hours)
Can carry weight up to 80 kgs
Light weight, portable, and comes with a bag for storage
Chair Size: 270  x 250 x 248mm / Bag Size: 300 x 165mm

Material: Aluminum Alloy, Oxford Cloth

Package Includes: 

1 x Picnic Chair Foldable With Bag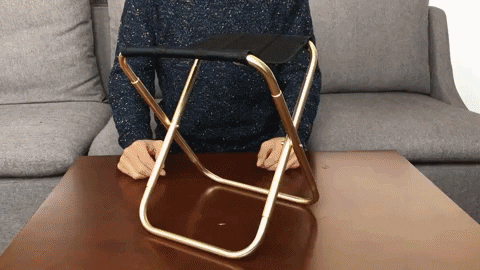 $60.46
Free Shipping Worldwide
Lifetime Warranty
Picnic Chairs Foldable With Bag
Picnic chairs with a bag that is foldable are the best type of chair that you can buy for outdoors. There are many instances in which you can use this picnic chair. First, you can use it in the garden while you are planting or taking out the weed. Second, you can use it when you go to the cemetery to visit your departed loved ones. Third, you can use it at the beach while basking in the sun. Aside from these places, there are also others where you can use it. It is up to you on what type of outdoor activities you like.
Every Order Comes With a Bag
What makes these picnic chairs more convenient is that it comes with a bag. All you need to do is fold the chair for transportation. Next, insert the chair inside the bag. The bag comes with a string so that you can carry it along with you. Moreover, you can attach the string either on your backpack or suitcase. Thus, you do not need to always hold on the bag.
Has A Capacity of Up To 80 Kilograms
This chair is also durable and can carry up to eighty kilograms.
Therefore
, even if you are thin or fat, as long as you do not weigh more than 80 kilograms, the chair can carry your weight. If you are a mom, you can also let your kids sit on your lap as long as your combined weight does not exceed 80 kgs.
Small Size for Added Convenience
One of the places where people bring this type of chair is when they on a hiking or trekking trip. Since this has a small size, you can carry it in your backpack while you are trekking. Once you get to the campsite, you can take it out and rest.