Cellphone Accessories, Featured Products, Fun Stuff, Gadgets
Photo 360 Panoramic Lens
2,183 Orders
In Stock
(Ships Out Within 24 Hours)
Takes panoramic photos at 360°
Has a snap-on box-like design that is more secure and stable
Uses an app that you can download from the App Store
Compatible with iPhones 7 and 7 Plus/ iPhone 8 and 8 Plus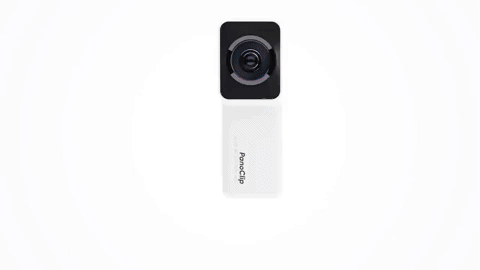 $99.90
Free Shipping Worldwide
Lifetime Warranty
Photo 360 Panoramic Lens
Photo 360 Panoramic Lens is the phone accessory you must have if you want the best wide-angle shots. The lens of this attachment is set to capture stunning panoramic sceneries. Enjoy it with your friends and family.
Built To Make A Difference
The Photo 360 lens has a four-spring protection feature that binds the attachment solidly. It provides a better fit and more stability in photo taking. The panoramic view is widely accepted because of it's virtual-reality quality. It's not a filter, but it takes shots of all the people around you, so no person is missing out. It is suitable for taking group shots and for featuring the scenery at your background. The structure of the Photo 360 Panoramic Lens is similar to a box that one would put overhead the phone. It is secure compared to other clip-on lenses. It snaps onto the top of your phone to automatically rest on the camera lens. However, some lenses need more adjustment. With this accessory, you'll be able to capture photos 360°around to fully show your surroundings.
Double The Fun
If you use its app, PanoClip, at the APP store you'll also get a fisheye filter. To be able to use the app, tape the camera icon and follow the instructions on it. It will present a QR code that you can use to activate the app. Once activated, tap on "Switch Model" on the Settings and choose the lens model you bought from us. At the Album section, tap the camera icon then attach the Photo 360 Panoramic Lens while making sure it is aligned correctly. You can then take photos that you can share on social media sites in real-time. You may also edit your photos using the different features in the app so you can have more fun with them.
| | |
| --- | --- |
| Weight | 0.16 kg |
| Dimensions | 10 × 10 × 5 cm |