Pets
Pet Dog Nail Trimming Nail Grinder
444 Orders
In Stock
(Ships Out Within 24 Hours)
Easy and safer for pets
Very handy and comfortable to hold
Battery operated
Includes 3 emery wheels
Lid holds ground nails for easy cleaning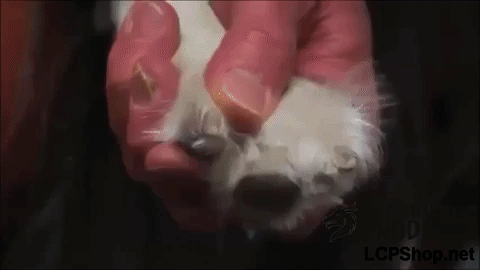 $29.90
Free Shipping Worldwide
Lifetime Warranty
Pet Dog Nail Trimming Nail Grinder
Dog Nail Trimming made fast easy with this Nail Grinder. You can now cut your dog or your cat's nails without pain. One of the hardest thing in grooming a pet if clipping their nails. Animals don't really like the feeling of cutting nails and sometimes scare them. Use this nail trimmer for a safe and fun nail trimming experience with your pet.
Safer and Easier to Use
Unlike the pet nail clippers, this Trimming Grinder is much safer and easier to use. Less traumatizing for your pet as it does not cut their nails instantly which is sometimes surprising for your pets. This trimming tool slowly but surely trims your pets' nails without them noticing. They will not feel any pain as if you are only holding their hands.
Looks small but this trimmer is quite big enough for your hand to have a comfortable grip. It looks like a regular flashlight which you can hold without slipping on your hands. Has only a simple button for turning it on and off. The tip part of it contains the grinding tool which will trim your pet's nails. You just inside the nail and turn the device on and it will start rolling.
The cap will hold all the ground nails which will make cleaning easier for you. Trim and throw the contents immediately.
| | |
| --- | --- |
| Color | Red, Blue, Pink, Yellow |