Cars, Consumer Electronics, DIY, Featured Products, Gadgets, Outdoors and Camping, Popular
Personal GPS Tracker Locator
2,180 Orders
In Stock
(Ships Out Within 24 Hours)
A private GPS tracker that you can use to track vehicles or persons
Small and lightweight, does not make any light or sounds to draw attention to itself
Magnetic, easily hidden in vehicles
Makes use of an active SIM card, simply dial the number to track location through Google Maps
Package contents: 1 x Personal GPS Tracker Locator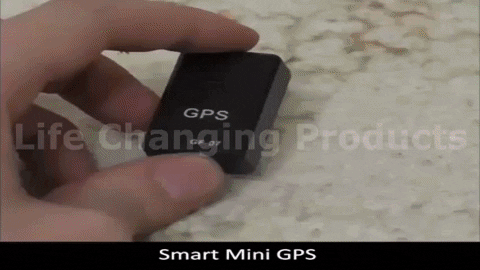 $68.99
Free Shipping Worldwide
Lifetime Warranty
Personal GPS Tracker Locator
A private GPS tracker serves individuals a lot of use for tracking vehicles and the people they monitor. Such tasks are tricky and you need a tiny tracker for the job. The Personal GPS Tracker Locator is a small-sized GPS device that you can hide anywhere.
An Easy Operation
You'll not need a Wi-Fi connection with this tracker. All you need is an active SIM card to connect into the tracker. It's very lightweight that if you hid it inside someone's bag, there's no indication that it's there. It is also magnetic so that you can quickly install it at the hidden metal side of the vehicle. By providing a SIM card, you'll be able to track the location of your target on Google Maps in real-time. Just dial the number of the SIM card, and you'll be able to follow it without the device making any noise or lights that will draw attention to itself. You can do this remotely on your privacy, and the target won't know anything. You can make specific functions that will make the job easier by calling particular numbers related to the GPS tracker.
The GPS Tracker Functions
It has a talk time of up to 108 minutes and a standby time of 12 days. It has a battery capacity of 3.7V 400 Ma, a Li-ion battery. You can use a mini TF card to store the history of the operation. It includes some numbers that you can call to be able to use the full potential of the tracker.:
• To make a recording, dial 555.
• You can monitor or audio when you dial 666.
• A global positioning and map links are possible when you dial 777.
• Follow the location and dial 102.
• Delete the content of the memory card, dial 445.
• Restart the phone, dial 999, and wait 1 minute until you can start the operation.
• Reset your phone, dial 444.
Full instructions will be included with the product.
| | |
| --- | --- |
| Weight | 0.22 kg |
| Dimensions | 5 × 5 × 5 cm |