For Her, Fun Stuff, Gadgets, Popular
Musical Rotating Cake Lotus Candle
396 Orders
In Stock
(Ships Out Within 24 Hours)
Light the candle center with a match or lighter to start the fun, the candle will open up its petals and light all mini-candles
Produces a beautiful centerpiece, bright with a shower of sparks
The petals are designed to catch any wax from the mini-candles so it won't spill onto your cake or tablecloth
Perfect for making your birthday celebration memorable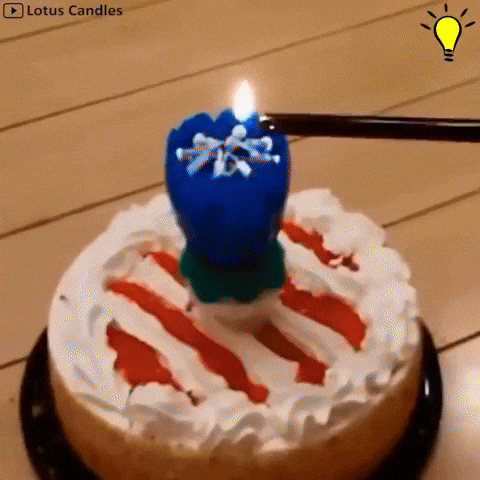 $26.50
Free Shipping Worldwide
Lifetime Warranty
Musical Rotating Cake Lotus Candle
Surprise your family and friends with a birthday cake topped with this Musical Rotating Cake Lotus Candle. A super unique birthday candle which will give a different fun to any cake. Forget all those simple mini candles and go for this one. You'll never regret after you see how magical and awesome this candle is!
A Candle Which Moves and Has Music
You only need to light the tip of this Lotus Flower Candle and wait for the magic to start. Everyone will be amazed and surprised that this flower candle will open its petals to show more lighted candles inside! It moves into a rotating direction which is very interesting to watch. Who would have thought that from one simple light, it will transform into many more? Super worth buying for!
Not only it rotates and shows many candles, this birthday candle will also play a tune of a Happy Birthday Song! How cool is that? Everyone was already enjoying the rotating candle but playing a happy birthday song at the same time adds big time to the fun! This will totally give a different happiness to the celebration. Make every birthday memorable and unforgettable!
The centerpiece of the flower produces a shower of sparks which makes everything perfect. Even you are just having a simple celebration, this cake will bring it to a happier level!
| | |
| --- | --- |
| Color | Red, Blue, Pink, Yellow |