Convenience, Home Improvement, House and Home, Kitchen
Home Wall Organizer Hook Tool Holder
733 Orders
In Stock
(Ships Out Within 24 Hours)
Durable-Strong and Sturdy. 

Can hold up to 22 lbs(10kg) of weight.

Wall Mounted Organizer with Screws and Drilling Installation.

Save Space – Organize your broom closet, kitchen, garage, garden, basement, or laundry room.

Idea for keeping sheds and garden tools neat and organized.

With friction-grips clamp that automatically adjusts to the handle's thickness.

Firm hold with easy release.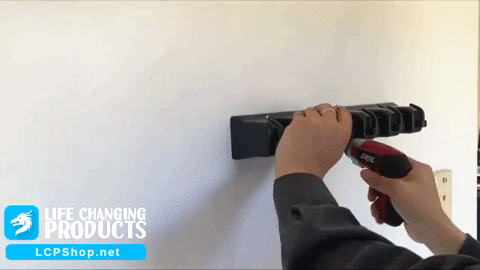 $39.57
Free Shipping Worldwide
Lifetime Warranty
Home Wall Organizer Hook Tool Holder
Maximize the space in your home using the Home Wall Organizer Hook Tool Holder. Hanging organizer for your bathroom, kitchen, garage, garden etc. It can hold your broom, mop, and other cleaning tools hanging in your wall rather than let it stand in the floor corner. It has hooks too for other stuff to hang and store.
Home Storage Solutions
This wall organizer can be easily drilled in your walls. Once it is installed on the wall, it can hold different tools for saving your space. It has 5 available gripping slots for holding your cleaning tools such as broom, mop or cleaning brushes. The grippers are adjustable and rotatable so you can easily change the space and lock it securely do it can hold the tools in place. Placed in the kitchen too for your cooking tools. The possibilities are endless for easy and convenient storage and organization. This can be useful too in your garage or inside your cabinet.
Durable
Made of high-quality plastic material which will stay strong and durable even for a long time. Keep your cabinets and floors clean, without anything scattered around. Your home will look more stylish if your tools for cleaning, cooking, etc. have their own designated place for storing. It has hooks too so you can really hang many things and can withstand weight up to 10 kg!