Bar Accessories, Convenience, Fun Stuff, Gadgets, Home Improvement, House and Home, Kitchen, Outdoors and Camping
Multifunctional Bottle Jar Can Opener 7in1
395 Orders
In Stock
(Ships Out Within 24 Hours)
Easy grip handle for convenient use

Opens cans, lift tabs, pries tins, breaks jar seals, twists caps and opens bottles

Easy to store and clean. Dishwasher safe
Save time and effort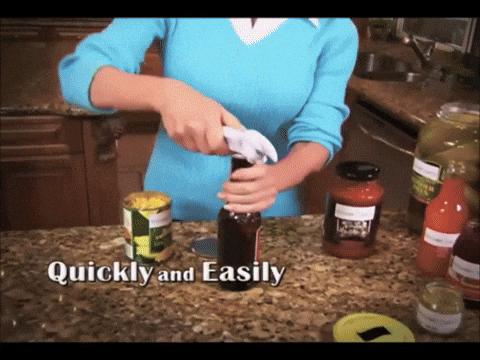 $28.00
Free Shipping Worldwide
Lifetime Warranty
Multifunctional Bottle Jar Can Opener
This super convenient Can Opener will make opening all kinds of bottles, cans, and jars easily and quickly for you! Has 7 different built-in ways of cutting, twisting, and gripping tools for opening. Lift tabs of soda drinks, break seals, twist caps, and more! Save your hand from hurting trying to open difficult cans and jars.
Features
Made of stainless steel and food grade non-slip PP material handles. Durable, sturdy and anti-corrosion.
Great help for seniors and arthritis sufferers or anybody with weak hands. A comfortable design which saves your energy.
A must-have kitchen gadget that will replace a handful of different tools. Easy to store unlike if you have different tools for each jar and bottles.
You can bring it for picnics, camping, hiking, fishing, etc. Easily remove bottle caps in one swift movement.
7in1 Purpose
Opens cans
Opens bottles
Lifts tab tops
Pries tins
Breaks jar seals
Twists caps
Knife slicker