Clothes, For Her, For Him, Fun Stuff, Gift Ideas, Outdoors and Camping, Popular, Sports Accessories
Motorcycle Face Mask Animal Headgear
3,841 Orders
In Stock
(Ships Out Within 24 Hours)
Full head protection against sunburn, windburn, dust, the cold, and extreme weather elements
Printed with different animal looks to show off your wild side
Has 25 designs to choose from
Material: Polyester
One size fits most: L:45 x W:26cm( 18 " x 10 ")
Package contents: 1 x Motorcycle Face Mask Animal Headgear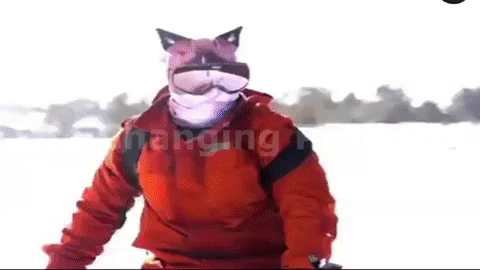 $28.33
Free Shipping Worldwide
Lifetime Warranty
Motorcycle Face Mask Animal Headgear
A motorcycle face mask helps to protect the biker's face while onboard a motorcycle. The Motorcycle Face Mask Animal Headgear is printed to bring out the whimsical side of the biker while benefiting from this mask.
How Wild Can You Be?
People enjoy extreme sports to the fullest because of the adrenaline rush. Some like the danger that comes with it as well. Whatever sport you play, if you do it with a face mask, you know that it protects you from a lot of things. Windburn is one of them. It can irritate your skin and cause pain if left without protection. You can also be sure that you'll be saving your face from bugs that fly in the air and go splat on your skin. It can also protect you from the harsh elements like the heat of the sun, rain, smoke, and dust. These masks also come with printed designs to be fun and edgy at the same time. When you're fond of adventure, who says you can't have fun with the gear you're using. These colorful animal prints the wild side you have.
Fully Protect Your Head
This mask protects your full face save the eyes. The fabric is breathable, absorbent, lightweight, durable and soft. You have more than one option of wearing it as a balaclava, neck gaiter, a scarf, cap, and more. Save your head from the heat of the sun, extreme cold, wind, UV rays, dust, and more. You can wear this face mask while enjoying outdoor activities such as skiing, cycling, hiking, snowboarding, boating, hunting, fishing, trekking, paintball, war games, and more. You can also wear this if your job calls for traveling outside and you need to be on the road lots of times. Get yourself protected and use this mask to your advantage for protection and both as a costume as well.
| | |
| --- | --- |
| Weight | 0.05 kg |
| Dimensions | 12 × 15 × 15 cm |