Eco Friendly, Family & Child, House and Home, Outdoors and Camping, Popular
Mosquito Control Trap Lamp Bug Killer
2,215 Orders
In Stock
(Ships Out Within 24 Hours)
For indoor and outdoor use
Can be powered by a power bank, laptop or desktop
Eco-friendly, no chemicals used
Perfectly kills all kinds of insects, bugs and pests
Low maintenance, clean at least once a month
Handy and lightweight
The product may look slightly different from the pictures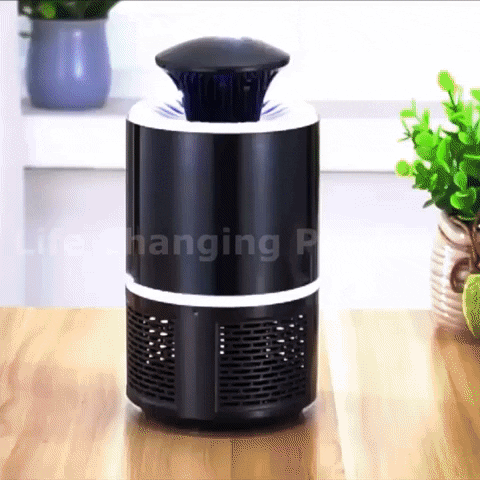 $78.26
Free Shipping Worldwide
Lifetime Warranty
Power Supply Options For Mosquito Control Trap Lamp Bug Killer
The Mosquito Control Trap Lamp Bug Killer can be powered by a power bank, laptop or desktop. Perfect for indoor and outdoor use.
For killing Bugs, Mosquitoes, Moth, Lady Bugs, Stinkbugs, Horseflies, Wasps, Flies, Pest, Fireflies, Fruitflies and many more.
Eco-Friendly
Prevent from opening the storage often so bugs won't be able to escape. It takes 5-7 days before they completely die.
Great for families as it uses no chemicals or insecticides.
100% Safe. Without any electrical grids which make unsafe for children.
Portable Design
Can be placed anywhere in your house: room, kitchen, office, bathroom and more.
Low voltage suction fan – Low energy consumption.
Convenient for outdoor use – travel and camping.
With an escape-proof net, so all insects will stay trapped inside.
| | |
| --- | --- |
| Weight | 0.45 kg |
| Dimensions | 20 × 18 × 10 cm |