Family & Child, Featured Products, Health And Beauty, House and Home, Popular
Mini Humidifier Personal Aroma Diffuser
In Stock
(Ships Out Within 24 Hours)
Perfectly compact humidifier for home and personal use
Capable of operating for up to 4 hours
Water tank capacity: 175mL/Weight: 130g
Power: 1.5-2W / Fog Speed: 25-30mL/h
Material: ABS Plastic/Operating voltage: 5V/Working current: 400mA/Light current: 150mA
Dimensions: 15.8cm (H) x 6.6cm (W)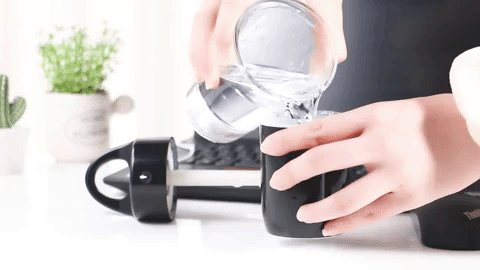 $45.22
& Free Shipping Worldwide
Mini Humidifier Personal Aroma Diffuser
Keep the air you breathe fresh, clean, crisp and aromatic using the mini humidifier and personal aroma diffuser. Worry no more about dry, cracked and delicate skin. Because this can lead to wrinkles and skin problems, with the mini humidifier, you can avoid all these issues. Perfect for personal use, the compact device is capable of maintaining humidity in the air to keep a healthy, clean and aromatic home environment.
Small But Capable
Although the device appears small in size, the mini humidifier is capable of carrying up to 175ml of fluid. The water tank is transparent which gives you a good visualization of the amount of liquid inside the container for a fast and easy refill. Perfectly compact, the compact humidifier is perfectly small enough that it can fit snugly in one hand and does not take up too much space. It measures approximately 15.8cm in height and 6.6cm in width. This efficient device is capable of optimum performance and functionality despite its small and compact size. When powered using a USB cord, the device can run for up 4 hours and can expel moisture and fog on a rate of 25 to 30mL per hour. Perfect for humidifying and moisturizing, the small device will be able to keep your skin integrity healthy with constant use.
Used Everywhere
Perfect for everywhere use, you can use this mini humidifier in the house, in your room, in the study, in the office, and even in the car. This device will surely promote comfort and ease while you are using it. Besides, the invention can also alleviate stress and encourage relaxation everywhere you bring it. It is also perfect for night time use. The device lights up like a night light in the evening. Powered by LED lights, the mini humidifier lights up in eight different colors just by clicking the button. The bottom of the device features a non-slip pad. It is perfect when placed on top of any surface to avoid skidding.
| | |
| --- | --- |
| Weight | 0.23 kg |
| Dimensions | 9 × 9 × 20 cm |