Fun Stuff, Gardening, Gift Ideas
Mimosa Pudica Plant Seeds (Pack of 100 Seeds)
570 Orders
In Stock
(Ships Out Within 24 Hours)
Quality Mimosa Pudica seeds .

Packets are 3.25″ wide by 4.50″ tall and come with a full colored illustration on the front side, as well as detailed sowing instructions on the reverse.

This Mimosa Pudica plant will grow to a compact growth of 18 to 24 inches tall.

Mimosa pudica is categorized as an annual flowering plant, which grows quickly from fresh seeds.

The leaves of this plant will react to your touch, making it a great selection for kids to learn about plants.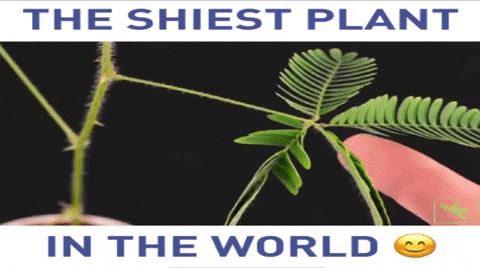 $29.99
Free Shipping Worldwide
Lifetime Warranty
Mimosa Pudica Plant Seeds
If you love plants, then you must have one of this Mimosa Pudica Plant in your home or garden. This plant is also known as the "shy" plant. Whenever you touch its leaves, it will automatically shrink or fold inwards. It is a sensitive plant which makes it very unique and is very fun to watch.
Easy to Plant and Grows Easily
You have a pack of 100 seeds which will grow fast after planting. Every year, it grows a flower which looks like a dandelion but in color pink. Super nice and pretty plant which will make a good addition to your garden or around your home. This plant is very easy to maintain and does not need regular watering when it grows. It can grow up to 2 inches long so you need to provide a bigger space for it to grow. In 2 – weeks, you can easily grow this plant. Super fast and easy, and is not hard to be taken care of.
Sensitive and Unique Plant
You will understand quickly why it is a sensitive plant. This is also called the "touch me not plant" because it really closes its leaves as soon as you touch them. And it will take a little time before it opens again. your kids will totally love this plant too, it can be a fun example to teach your kids about plants.