Consumer Electronics, Convenience, For Her, For Him, Gadgets, Home Improvement, Kitchen
Mini Hand Held Bag Plastic Sealer
376 Orders
In Stock
(Ships Out Within 24 Hours)
Reseal food and maintain freshness
It seals plastics instantly
Decant bulk products and repack them even for medications
Operates with 2 AA batteries (not included)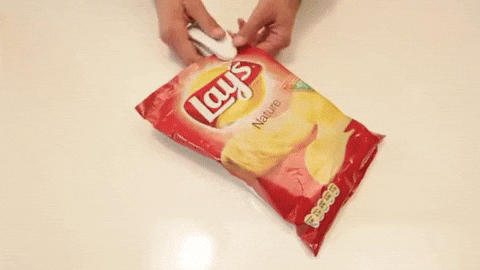 $39.95
Free Shipping Worldwide
Lifetime Warranty
Mini Hand Held Bag Plastic Sealer
Keep your food and snack fresh and safe inside its bag using this Mini Plastic Sealer. Close your unfinished snacks and chips so air, ants or insects cannot get inside. This is also perfect for packing your lunch or food for your work or for your kid's snacks. Zip the bags and seal with this sealer and you are good to go!
Keeps Food Fresh and Organized
The easiest way to seal your bag of chips or your fruits and veggies in a plastic bag. Food bags left unopened will only invite pests and insects inside your home. Sealing them will keep your area clean and will make everything organized as well too. It's nicer to look for a more organized sealed bags than those bags you are just tied up.
Small and Compact
This sealer is very handy you can carry it with you if you want. It is easy to store too, it will easily fit in your drawers. It is small, compact and very easy to use. Seals your bags quickly so all you have to do is swipe it fast to the bags that you need to seal then it's good.
It has a safety clip that is which you click when no in used to avoid accidental burns. It is battery operated so it is very convenient for you and will give service for a long time.