Convenience, Pets
Lint Brush Self-Cleaning Roller Tool
482 Orders
In Stock
(Ships Out Within 24 Hours)
Self Cleaning Lint Brush

Self Cleaning

No fuss, No refills

The easiest way to remove lint over and over

Cleans lint, pet hair, dust and more

Works on clothing, blankets, upholstery and more
Even offers you a safe convenient solution for cleaning away shedding from your pet's coat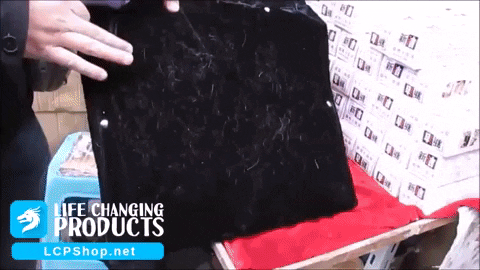 $32.69
Free Shipping Worldwide
Lifetime Warranty
Lint Brush Self-Cleaning Roller Tool
Keep your clothes and furniture free from dust, pet hair, pollen and more using this Lint Brush Self-Cleaning Roller. With just one swipe of this brush, every lint and hair can be removed. This brush also collects every dirt inside for easy disposal. Very handy to use which gives an effective cleaning solution.
Handy and Effective Cleaning Tool
This lint brush is just like the size of an ordinary hairbrush. It fits comfortably in hands giving you a perfect grip while using. Just roll it in the surfaces of your furniture and see after how many hair and dust it collected. You can also use this brush directly to your pet so it can get all the loose hair preventing it to spread all over your place. This is also effective in removing lint in your clothes. Make your clothes look like new again leaving the fabric smooth and back to style.
It jas a compartment inside where all the dust and dirt go. It has a safety button you can press to remove the cover and get all the lint so you be able to dispose of it properly and without any difficulty. Great cleaning tool to have around your home, office or car so you can clean surfaces easily. It is very handy and you can store them easily in your drawers or place in your bag so you can always clean your clothes anytime.