Featured Products, Gadgets, Gift Ideas, Outdoors and Camping, Popular
LED Baseball Bat Light Tool
In Stock
(Ships Out Within 24 Hours)
The bat light is waterproof
The material used for the body is an aluminum alloy
Brightness is up to 200-450 lumens
Suitable for outdoor activities
Ideal for law enforcement officers
Requires 4 AA batteries
Size: 41cm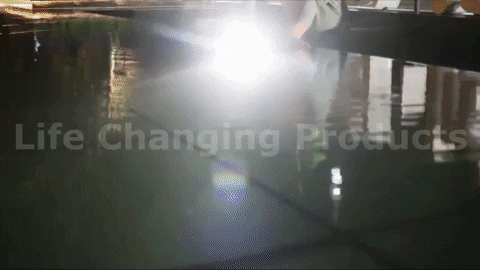 $71.78
& Free Shipping Worldwide
LED Baseball Bat Light Tool
Nowadays, it really pays if you invest in products that keep you secure. Sometimes, you can only depend on yourself in times of danger or emergency. It is better to be prepared for happenings that surprise than not. An example of an item that might aid in securing your safety is the LED baseball bat light.
Dual Purpose
Baseball bat. The baseball bat light is a tool that you can use for keeping yourself safe. Also, you must be responsible for how, where and who you use this tool for you might hurt someone if you abuse the usage of this bat. You can also use this when you are fond of the baseball game. It can be used as your bat and for hitting the ball in the game. You can keep this at the back of your car for safe storage.
LED flashlight. The baseball bat light has also a flashlight function where you can use during emergency situations. For example, when you just finish you baseball game and you need to walk in a dark alley, this tool is perfect for you. This is very helpful for self-defense because you can easily see the perpetrator coming towards you with the help of the light. Also, the product is energy saving for it uses LED as the light of the flashlight. It will definitely last longer compared to other lights. Not only that, you can also use this when you are camping or hiking. It will definitely serve its purpose for it gives you light and might save you from the attacks of wild animals when you traveling inside the forest.
| | |
| --- | --- |
| Weight | 0.5 kg |
| Dimensions | 50 × 5 × 5 cm |