Family & Child, Fun Stuff, Games, Outdoors and Camping
Balloon Helicopter Party Favor Toy
260 Orders
In Stock
(Ships Out Within 24 Hours)
Extremely easy to set up.

Wings are to be attached to the central piece (hub) which is then attached to a balloon.

Turn your balloon into a flying machine. 

Each bag comes with 1 helicopter propeller and 2 latex balloons; Colors vary

Fun and Easy to Use Toy.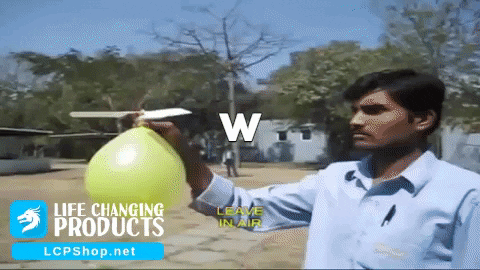 $9.99
Free Shipping Worldwide
Lifetime Warranty
Balloon Helicopter Party Favor Toy
Have an amazing and fun time flying this Balloon Helicopter as long as you want. With just a simple balloon and a plastic propeller attached to it, you can fly this up in the air. Watch how high and how fast it goes up in the air. Not only for kids, but adults will surely enjoy this toy too!
A perfect gift to give for kids. This can also be a great idea as a party favor during birthdays or special occasions. A simple toy but allows every kid to enjoy and explore. It will make them wonder how it ables to fly up in the air.
Very Easy to Use
Inflate the balloon.

The bigger the balloon is, the higher and longer the possibility it is up flying in the air.

Pinch the opening after inflating to not let the air escape.
Attach the hub of the propeller to the opening of the balloon very carefully. Avoid the air to escape from the balloon.
Hold the balloon with the propeller up in the air and release.

The air on the balloon will make the propeller rotates which enable it to fly in the air. It can go in other directions depending on the wind so make sure you are flying it to a clear area. Obstructions can pop the balloon and destroy the toy. But you can use any other balloon to replace.