Convenience, For Her, For Him, Health And Beauty
Handheld Body Massager
In Stock
(Ships Out Within 24 Hours)
A revolutionary tool for pain relief
Portable and can be used anywhere you prefer
Easy to use and easy to clean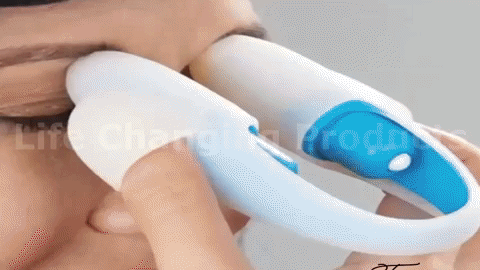 $45.99
& Free Shipping Worldwide
Handheld Body Massager
Stress is one of the many causes of physical pain. Wouldn't it be nice to have comfort within your reach? The Handheld Body Massager is a pain relief tool that can take away the stress and aches of life. Comforting and pleasurable relief is just one step away.
The Handheld Body Massager is small and lightweight. It is so portable that you can simply take it anywhere. This is also perfect for focus areas where you can feel pain. You can use it in various areas in your body. You can use it possibly in any part of your body. It will always be easy to reach all target areas to relieve tension, aches, and pains.
This product has a technology that delivers waves of relief that it provides comfort to those areas that need it most. It has a soft silicon body which makes the Handheld Body Massager totally comfortable to use. The twin touch points work together to relieve tension, aches, and pains. It has a flexible design for those areas that are hard to reach.
You can use the Handheld Body Massager from your ears down to your toes. It is highly recommended for the hands, shoulders, forehead, temples, and sinuses. This product can also be a relief for pain in the calves, feet, and ankles.
It is recommended to wash the Handheld Body Massager after use. You do not need to worry because this product is easy to clean. Here is what you need to do. From the inner bridge, you can start by removing the 2 wave capsules. Then, remove the inner bridge and outer silicon body of the product. Rinse the inner bridge and outer silicon body with warm water and wash with soft hand soap. You need to remove the batteries before cleaning the wave capsules. Ensure that all parts are completely dry before putting the batteries back in use.
| | |
| --- | --- |
| Weight | 0.2 kg |
| Dimensions | 10 × 8 × 3 cm |