DIY, Popular, Tools
Glass Cutter Single Diamond Knife
In Stock
(Ships Out Within 24 Hours)
Diamond alloy cutter
Easy to use
Makes clean and beautiful cuts
Smooth and nice edges
Textured grip handles
Lightweight and durable
Cutting glass panels about 3mm-12mm
Size: 16.8 cm
Weight: 40 grams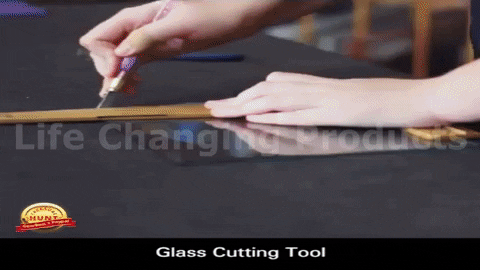 $33.96
& Free Shipping Worldwide
Glass Cutter Single Diamond Knife
For cutting glasses, use the Glass Cutter Single Diamond Knife for a fast and effective result. This is most suitable for cutting thick glasses. Its knife wheel blade has undergone from a special EDM mirror processing for making perfect and beautiful cuts. A great glass cutting tool choice for domestic and professional use.
Easy and Effective to Use
Mark the glass where you want to make a cut
Put the cutter on the surface and apply even pressure as you make a cut pulling it across the glass
Keep the cutting tool on the line in a consistent manner and avoid cutting on the same place twice
You can hear a hissing sound as you cut the glass meaning you are making an effective cut
After cutting, the glass is now ready to be separated
Use a running plier and position it with the line on the center of the plier
Squeeze the handle of the plier and it is done
Durable and Portable
Made of diamond alloy, this cutting tool is strong and durable. The tip surely will not rust and will be useful for a very long time. It has a premium quality plastic made handles. Textured handle to make sure you have a strong grip and will not slip while in use. It is lightweight, very comfortable to use. It can cut ideally for thick glasses which will meet your DIY project needs. Its compact size is very easy to store for next future use.
| | |
| --- | --- |
| Weight | 0.04 kg |
| Dimensions | 20 × 3 × 20 cm |