Convenience, Kitchen
Garlic Press Chopper Instant Mincer
311 Orders
In Stock
(Ships Out Within 24 Hours)
Press is made from 100% stainless steel. It won't rust, and is durable!

Minced, fresh garlic in a matter of seconds. 

Rinse it under your faucet, and you're done, the product is dishwasher safe.

No endless chopping or unwanted garlic odor on your hands. 

With your Garlic Press, you can easily mince a whole garlic clove easily and swiftly.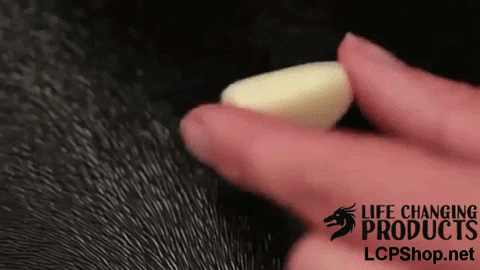 $17.89
Free Shipping Worldwide
Lifetime Warranty
Garlic Press Chopper Instant Chopper
Mince your garlic in just one press using this Garlic Press Chopper Instant Mincer. You don't have to deal with your garlic smelling hand anymore. This tool will help you chop as many garlic as you want without holding them. Just peel the garlic, press the tool, and you have a minced garlic already!
Strong and Durable
This instant mincer made of durable stainless steel material which stays in its form even after repeated use. Pressing the tool will mince the garlic immediately. Even how hard you press it, it will not break and it will not be deformed. The material is very strong and will be useful for long years in your kitchen.
The middle part has mini holes in it. That is the part you will press to the garlic to cut it into smaller pieces. Super easy to do in will just take you seconds to mince the amount of garlic you need for cooking. This will save you time and energy and is very safe for you too. You don't have to use a knife anymore which lessens the possibility of cutting your fingers.
Compact Design
You can store this tool easily it can fit in your kitchen drawers. It is very easy to wash too and will not hold the smell of the garlic. This is a very useful tool that making your life easier in the kitchen.
| | |
| --- | --- |
| Color | Red&Black, White&Black |