Convenience, Gardening, House and Home
Gardening Rubber Latex Claw Gloves
542 Orders
In Stock
(Ships Out Within 24 Hours)
Fully Waterproof  with Flexible design.

Adjustable to most size hands.

Natural, durable, rubber latex. 

Resilient which ensures protection to your hands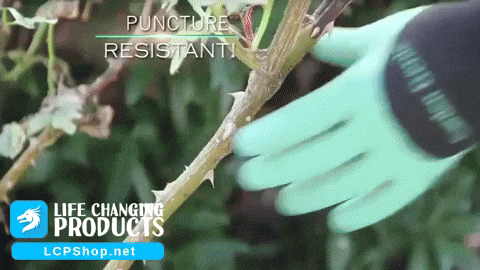 $39.56
Free Shipping Worldwide
Lifetime Warranty
Gardening Rubber Latex Claw Gloves
Planting made easy with this Gardening Rubber Latex Claw Gloves. It is specially designed to make digging of soil fast and easy without using any tools while also protecting your hands. The built-in claws can dig easily making it faster for you to transfer plants or start a seedling. Great also for picking fruits and holding thorny stems.
High-quality and Puncture Proof
Made of top quality rubber latex material, this gardening gloves will protect your hands from prick and injuries. You can't be sure that the soil has no sharp materials under and digging it with your bare hands is totally not safe. Dig the soil using the gloves with the claw design and in no time, you can already transfer your plants or start planting. You don't need a mini shovel anymore for digging and it makes the work done faster. Also, using these gloves, you can pick and harvest your fruits easily and hold your plants without fear even if it is thorny.
Comfortable to Use
Gloves will fit perfectly all hand sizes with its adjustable feature. It is comfortable when worn and you can feel that your hands can still breathe inside. You can move your hands freely and comfortably as it is flexible thus enables you to work in your garden efficiently. These gloves are waterproof and also easy to wash and clean after use.