Fun Stuff, Games, Pets
Interactive Cat Toy Electric Moving Butterfly
352 Orders
In Stock
(Ships Out Within 24 Hours)
Battery operated
Keep your cat busy for long hours
Will exercise your cat, keeps them active
Fun time for you and your pet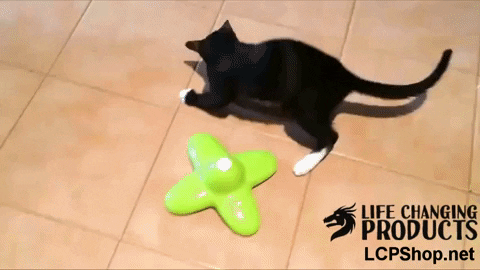 $21.36
Free Shipping Worldwide
Lifetime Warranty
Interactive Cat Toy Electric Moving Butterfly
Anything that moves will surely catch you pet cats attention. This Electric Moving Butterfly Interactive Cat Toy will keep your cat busy for long hours and for sure will give you something nice to watch too. Prevent your cats from scratching your walls and furniture and instead give them this toy.
Helpful for Your Cats
This toy is not just for fun but also will make as a good exercise for your cat. Your cat will follow the butterfly in any direction and will try to catch it. Keep your cat on moving their little legs every day instead of letting them just lay around and sleep. A little exercise for them every day will keep them healthier and more active too.
Your cat will be distracted for long hours with this toy. They will not stop until they catch this butterfly which flies like a real one! You are going to have fun watching your cat interact with this toy too.
Smart Design
This toy is battery operated which can be used for a long time. The stand is made of a high-quality plastic material which is also durable and steady when put on the floor. The butterfly is attached to a small string to the stand which flies like a real butterfly.
It moves around which will catch your cat's attention. Cats love moving objects and they will surely love this toy!