Convenience, Family & Child, For Her, For Him, Health And Beauty, Home Improvement, House and Home
Foot Scrub and Massage Slippers
516 Orders
In Stock
(Ships Out Within 24 Hours)
Scrubs and massages top and bottom of your feet
Strong suction for shower and bathtub use
With over 1000 bristles
Very easy and simple to use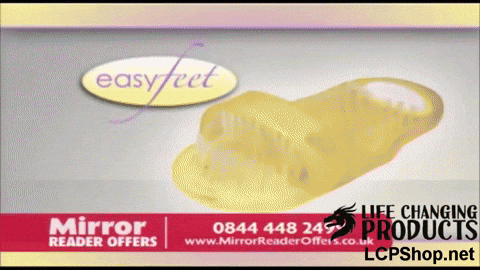 $56.90
Free Shipping Worldwide
Lifetime Warranty
Foot Scrub Massage Slippers
Clean your feet while taking a bath without the need of bending over using this Foot Scrub Massage Slippers. It cleans the top and bottom of your feet which is very convenient as you don't need to reach over it and have a hard time. Perfect for elderly or people who find it hard to bend their knees or hips. This will help you clean your feet even if you have injuries which keep you from bending.
Simple and Easy to Use
These massage slippers are very easy to use. Save time and energy cleaning your feet while you are showering or taking a relaxing time on your bathtub. It has a suction grip under so you can easily attach it on the floor or on the side of your tub. Just slide your feet inside it and feel how relaxing it is as it scrubs and massages your foot.
Perfect for everyone who is always on the go to save time even while bathing! Use it in the shower or in a bathtub and it will still be very useful and effective.
Scrubber and Massager
Not only it cleans your feet but these slippers massage them too! It has over a thousand of soft bristles which is very comfortable and relaxing to the feeling. All you have to do is slip your foot in and out and it will efficiently do its job! Keep your feet smooth and soft.