Family & Child, Fun Stuff, Gift Ideas
Liquid Timer Floating Color Mix Toy
290 Orders
In Stock
(Ships Out Within 24 Hours)
Relieves your stress by watching the colorful drops fall from one side to the other in this fascinating timer.

Perfect decor for your office table, room, etc.
Soothing and calming to watch.
For kids and adult.
Note: The surrounding temperature should be between 0~50℃. If contact with oil occurs, wash with soap & water. Keep-out of direct sunlight.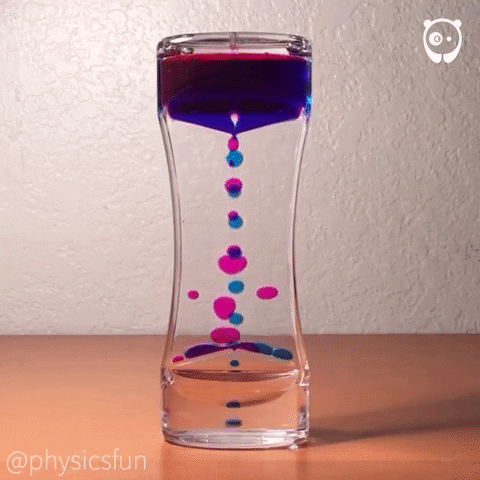 $29.98
Free Shipping Worldwide
Lifetime Warranty
Liquid Timer Floating Color Mix Toy
I bet you have never seen something as fancy as this Liquid Timer Floating Color Mix Toy ever before! When we hear the word timer, all we ever have in mind are the traditional ones we see in our kitchen or our phone. But this one is so different, you can see floating colors which will keep you amazed for hours.
This timer is like the sand clock, only the liquid version. You can see how the two kinds of colors slowly go down at the bottom. You will feel so calm and relaxed while you are watching this Liquid Color Timer. This is not just for kids but for adults too, it is very soothing you will not get your eyes off it. It has two colors complementing each other which drops continuously at the bottom. And when the droplets reach the bottom, it will break down into smaller pieces.
A relaxation item you can keep in your office table, study room, or on your bedside table. It is handy and compact you can simply play it in your hands.
Durable High-quality Construction
The container is made of sturdy and durable thick acrylic plastic material. The inside is from mixed water, color, and oil. It will stand safely on any smooth surfaces and all you have to do is turn it to start watching the colors fall. After it is done, turn it upside down again.