Featured Products, For Her, For Him, Gift Ideas, Health And Beauty, Popular, Sports Accessories
Fitness Mat Acupressure Massager Mat
5,998 Orders
In Stock
(Ships Out Within 24 Hours)
You can exercise on this mat, massage your body and acupuncture points to help relax and clear the blood vessels
It can relieve stress, pain, muscle tension and increase blood circulation
Helps fatigue relief, back pain, tension, stiffness, insomnia, and relaxation
Materials: Non-Woven and Sponge
Sizes and Weight:

Cushion: 660  x 420 x 20mm/ 25.98 x 16.53 x 0.78"; 450g
Pillow: 400 x 150 x 100mm/ 15.74 x 5.91 x 3.93"; 200g
Net weight: (Cushion) 450g, (Pillow)  200g, (Bag) 50g, (Cushion+Pillow) 650g,  (Cushion+Pillow+Bag) 700g
Gross weight: (Cushion) 450g, (Pillow) 200g, (Bag) 50g, (Cushion+Pillow) 650g,  (Cushion+Pillow+Bag) 700g

Package Content/s per Variant:

One mat only
One mat and one pillow package
One mat, one pillow, and one storage bag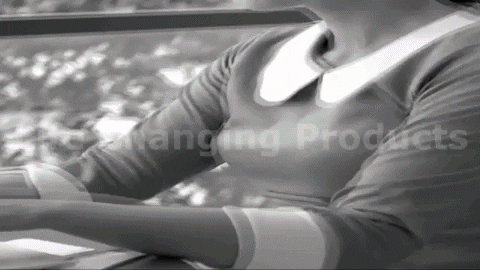 $39.73 – $46.78
Free Shipping Worldwide
Lifetime Warranty
Fitness Mat Acupressure Massager Mat
If you are looking for a fitness mat, then get this acupressure massager mat for yourself. When you want to level up your yoga exercise, then this mat will be convenient for you to use. At first, you are going to feel a little bit of pain as your body will adjust to it. Thus, this mat promotes good blood circulation. When you don't get to move a lot, or you are sedentary, there's a lot of chance that you will get sick. Your body will become weak. Hence, we all need to perspire and exert a little bit of effort to sweat. You should take some time to go sweat at the gym to keep you strong. But if you don't have time to go to the gym, then do some yoga at home and use this fitness mat to help you with that.
Massage Your Body and Help You Feel Relax
You can use this fitness mat for your exercise. This mat is easy to use, and you can use it while you do your yoga poses at home. It will massage your body, and you will feel relax after that. It targets all your acupuncture points that will be essential to keep your blood vessels clear. If you don't have the time to go to the gym or massage parlour, then you don't need to worry about that anymore. With the use of this acupressure massager mat, you can both have it at home.
Relief From Stress and Muscle Tension
If you want help to get relief from stress, pain and muscle tension, then you need this fitness mat. You don't need to suffer from all of those pain when you have this massager mat at home. It will help you a lot, especially if you have insomnia. You deserve a good relaxation. Release yourself from fatigue and let this massager mat do its work for you.