DIY, Featured Products, Tools
Epoxy Resin Fast Dry Adhesive
In Stock
(Ships Out Within 24 Hours)
A strong adhesive that instantly bonds different materials
It works on plastic, metal, wood, glass, and ceramics.
Dries in as fast as 5 minutes
Comes in a 50ml tube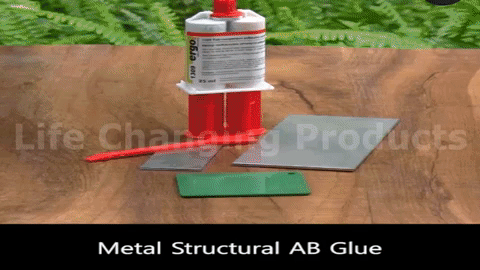 $37.60
& Free Shipping Worldwide
Epoxy Resin Fast Dry Adhesive
Epoxy resin glues are the best adhesives when it comes to tough materials. These types of glues are stronger than the standard glues. They tend to give the quick fixes once something breaks. Epoxy Resin Fast Dry Adhesive is the glue you should have in your toolbox.
Repair Different Materials At Home
As much as we try to be careful, accidents will happen at home. Mom's figurines, the mantel clock, the decorative ceramic plate, that glass mug – basically anything – is not safe from breakage. That's especially so if you have kids at home who like to play rough. This specific glue also has the strength for plastic, wood, and metal items. It has a special bonding agent that strongly sticks in as fast as 5 minutes. You can repair toys, home accessories, and your stuff will be able to benefit from the fast fixes it will give. Epoxy glues are some of the best industrial adhesives because of these two traits: their resistance to the heat stress and resistance to degradation. Reinforcing materials is its forte since the items are compatible with epoxy resin's formulation.
About Epoxy Resin Fast Dry Adhesive
This adhesive is about 50ml. It doesn't take too much to the bond lighter material but a bit more with heavier ones like glass, wood, and metal especially if they are porous materials. If you like to decorate, you may also use resin to bond certain decorative items to walls to reinforce them but careful not to stick objects that you might want to remove in the future. You may use it on things that have their adhesives but don't come as strong as the epoxy resin. Some of these are LED lights, motion sensing cameras, decorative lamps, and more. It's always good to have Epoxy Resin Fast Dry Adhesive for emergencies. It's a type of glue that you should have in your toolbox.
| | |
| --- | --- |
| Weight | 0.1 kg |
| Dimensions | 10 × 2 × 2 cm |