Consumer Electronics, Eco Friendly, Featured Products, House and Home, Outdoors and Camping, Popular, Reuseable
Electric Mosquito Killer LED Lamp
In Stock
(Ships Out Within 24 Hours)
This Electric Mosquito Killer LED Lamp will protect your home from harmful insects
This mosquito killer lamp is easy to use and convenient
This is also low-noise and durable; it can last for a long time
Material: Plastic
Variants: (Size/Voltage/ Power)

S: 12 x 8.5 x 7.5cm/ DC12V/ 7W
L: 

19.00 x 13.00 x 8.00 cm / 5V/ 5W

Use range:

20㎡- 40㎡(Small)/ 

20㎡- 50㎡(Large)
Package Contents: 1 x Electric Mosquito Killer LED Lamp, 1 x USB Line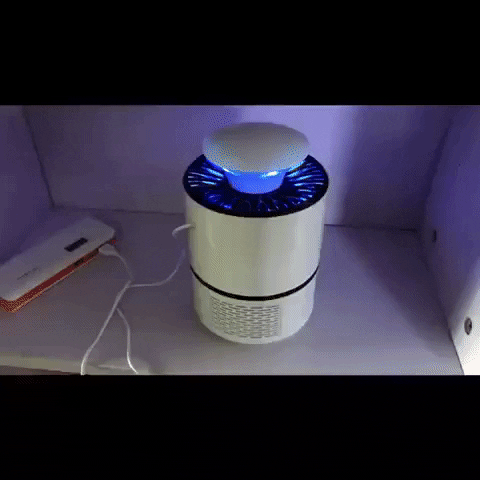 $27.99 – $29.99
& Free Shipping Worldwide
Electric Mosquito Killer LED Lamp
Keep your home free from mosquitoes and insects with this Electric Mosquito Killer LED Lamp! It is an LED bug zapper that kills insects effectively. You can choose from different colors and sizes depending on your preference. The small size mosquito killer lamp is 12 x 8.5 x 7.5cm in size while the ample light is 19.00 x 13.00 x 8.00 cm. Each package comes with one LED lamp and one USB cable. This USB cable will allow you to charge and activate your light using laptops, power banks, and power adaptors.
Why You Should Buy It
Mosquitoes are among the most common harmful insects that can invade our homes easily. These types of insects can cause serious diseases such as dengue, malaria, and filariasis. As the saying goes, "prevention is better than cure." And so, it is much better to have a mosquito killer at home than wait until something terrible happens to a family member before you buy one. This electric mosquito killer uses human bionic technology that increases its attractiveness to insects; as a result, it kills more mosquitoes than other bug zappers. It works by emitting lights with particular wavelengths which draw in more insects.
Low-Noise and Convenient
What's great about this product is that it is low noise; it will not disturb you, especially when you sleep. Also, it is convenient, effective, and efficient. Instead of using your hands or mosquito rackets to kill mosquitoes, you don't have to put in much effort with this anymore. All you have to do is turn it on and leave it as it is; you can even use it as a night lamp.  After a few hours, you can dispose of the dead mosquitoes in the tray. Protect your home from deadly mosquitoes and harmful insects with this Electric Mosquito Killer LED Lamp!