Convenience, DIY, House and Home, Popular
Door Jammer Portable Entrance Lock
2,485 Orders
In Stock
(Ships Out Within 24 Hours)
A door jammer that adds extra protection to your room
It works by pushing the door upwards with the jammer locks into place
Lightweight enough that you can bring it anywhere you go
Fit Door Thickness: 35-50mm
Package Includes:
1 × Door Jammer Portable Entrance Lock
1 × Door rubber pad
1 × Storage bag
1 × Heightening pad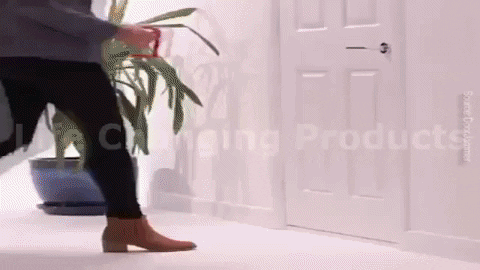 $59.90
Free Shipping Worldwide
Lifetime Warranty
Door Jammer Portable Entrance Lock
A door jammer is a tool for effectively locking a door. Because sometimes, the lock that comes with doors are not as effective anymore. The Door Jammer Portable Entrance Lock adds an extra amount of security from your home to a hotel room.
How Does A Door Jammer Work?
There are many kinds of jammers. Some are placed from the floor to underneath the knob. Some, like the Door Jammer Portable Entrance Lock, works from the level. Place it underneath the door and secures it by tightening the foot of the jammer. This tool pushes the door upward so that even if the knob lock fails, the intruder outside won't be able to open it because any amount of force only makes the foot jammer resist it even more if the intruder does not break the door down at first. It works with different surfaces like marble, hardwood, and carpeted flooring. It's a small jammer packing full strength. You can use this for your bedroom if you worry about the security in your neighborhood. You can bring while on vacation or when you're on a business trip, and you need to have extra protection that night.
It's Never Too Safe
This jammer is best for doors that open towards the room. Nowadays, you can never be too safe especially if you live or traveling alone. Whether you're a student, a businessman, or a trained individual, you are entitled to protection wherever you go. When the door to your room or lodging lacks the necessary locks (or when the lock is broken), a door jammer could be the only thing that could get in the way of danger. One door jammer is enough while you're traveling, but you can do so much with multiple door jammers at home.
| | |
| --- | --- |
| Weight | 0.32 kg |
| Dimensions | 20 × 20 × 20 cm |