Consumer Electronics, DIY, Fun Stuff, Gadgets, Home Improvement
Cordless Electric Pen Engraving Tool
555 Orders
In Stock
(Ships Out Within 24 Hours)
Great to use around the home, office or job site
Use it to mark keys, tools, even just to personalize your decor
Great for DIY crafts or projects
You can even use it to personalize jewelry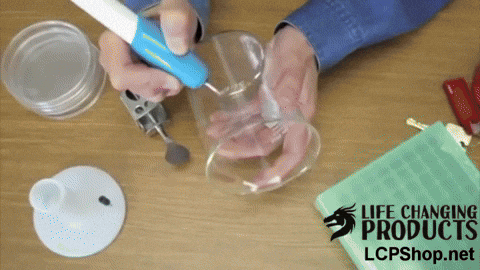 $49.90
Free Shipping Worldwide
Lifetime Warranty
Cordless Electric Pen Engraving Tool
Label and identify your stuff easily by personalizing it using this Cordless Electric Pen Engraving Tool. Perfect for all your stuff may it be your keys, rings, gadgets like phone and tablets, and more! Putting your name will be addictive with the use of this pen. It is so easy and so fun to use!
Versatile and Easy to Use
Put your names or just make designs on your stuff may it be metal, wood, glass or plastic! It works just like all other ordinary pens so writing won't be hard for you. You just put the batteries inside the pen and its ready to use. Press the button on the side as you are using the pen to personalize your stuff.
Creative Tool for Personalizing Stuff
It is very compact which you can put even in your pocket if you have projects on-the-go. Personalize almost every valuable you have. You can be creative and express what artistic ideas you have in mind. Perfect for giving your gifts in a very thoughtful way by engraving a little sweet note or just by simply putting their name on your gift.
It does not matter if you are a professional engraver or you just love personalizing stuff. This engraving pen is perfect for everyone! Great for your arts and crafts and any other projects this pen can make a use of.