Convenience, Kitchen
Cooking Plastic Strainer Kitchen Tool
226 Orders
In Stock
(Ships Out Within 24 Hours)
Small and compact for easy storage.
Expands and fans out to adjust to the bowl or pot.
Clips into place easily.
Great for straining water, oil and gravies.
Handy, easy to clean and use.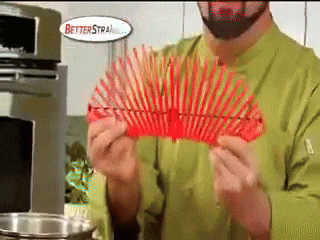 $29.00
Free Shipping Worldwide
Lifetime Warranty
Cooking Plastic Strainer Kitchen Tool
Drain oil, grease or excess water from your pot using the Cooking Plastic Strainer Kitchen Tool. An expandable straining tool which has a "flex fit" design which easily grabs and locks on the pot for a safe and secure pouring. Adjustable kitchen tool which will fit any bowl or pot.
Advantages
Folds away for easy storage. Unlike other strainers which are bulky and takes so much space in your kitchen.
Made of high-quality plastic, safe to use for your food and family. Will not easily break even on repeated use and bending.
Securely clips into place and will not detach. No worries about slipping it and burning your hands.
Easy to clean for next use. Dishwasher safe. Does not take too much space from your kitchen tool storage.
Easy to Use
No more hassle to have to do 10 steps to get rid of some liquid from a pot, simply pop on the strainer and you are ready. Once done, wash and fold away for easy storage.